Dignam Indictment
February 18, 2010
INDICTMENT IN BATON ROUGE, LOUISIANA, ON CHARGES OF MAIL FRAUD
United States Attorney David R. Dugas announced that a federal grand jury returned an indictment yesterday charging GAIL RAY DIGNAM, age 62, a resident of New Orleans, Louisiana, with mail fraud, in violation of Title 18, United States Code, Sections 1341 and 2.

The two-count indictment alleges that Dignam, in 2004 and 2005, used her position as Director of the Louisiana Governor's Program on Abstinence (GPA) to defraud the State of Louisiana. The indictment alleges that Dignam defrauded the GPA by, among other things, fraudulently executing a contract between the GPA and a GPA contractor and then preparing and submitting fraudulent monthly invoices and time-sheets in the contractor's name, all without the contractor's knowledge or authority. In her role as Director of the GPA, Dignam approved the fraudulent invoices for payment and directed a portion of the money to her son.

"Fraud against federally funded programs will be vigorously investigated by the Office of Inspector General," said Mike Fields, Special Agent in Charge of the Dallas region of the Office of Inspector General for the U.S. Department of Health and Human Services. "The mere allegation of corruption in a federal program hampers its effectiveness and diminishes its value in the eyes of the people. We hope this indictment sends a warning that the HHS Office of Inspector General will not tolerate fraud against HHS programs."
If convicted of both counts, Gail Ray Dignam could receive a maximum sentence of forty years imprisonment and a $500,000 fine.

The case was investigated by the Office of Inspector General for the United States Department of Health and Human Services, the Federal Bureau of Investigation, and the Louisiana Legislative Auditor. The case is being prosecuted by Assistant U.S. Attorneys René Salomon and Alan A. Stevens of the United States Attorney's Office for the Middle District of Louisiana.

NOTE: An indictment is a determination by a grand jury that there is probable cause to believe that offenses have been committed by the defendants. The defendants, of course, are presumed innocent until and unless they are proven guilty at trial.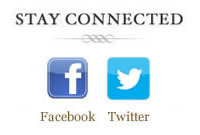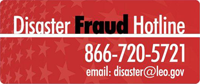 If you have knowledge of fraud, waste, abuse, or allegations of mismanagement involving disaster relief operations, contact the National Center for Disaster Fraud toll free at: (866) 720-5721 or e-mail at: disaster@leo.gov