tammy copeland indictment
February 25, 2010
INDICTMENT IN BATON ROUGE, LOUISIANA, ON CHARGE OF USE OF INTERSTATE FACILITIES IN THE COMMISSION OF A MURDER FOR HIRE
United States Attorney David R. Dugas announced that a federal grand jury returned an indictment today charging TAMMY L. COPELAND, age 34, of Denham Springs, Louisiana, with the use of interstate facilities in the commission of a murder for hire.

A Criminal Complaint was filed on February 17, 2010, alleging that COPELAND attempted to hire someone to kill her ex-husband who lives in Canada. The indictment alleges that COPELAND used a federally insured credit union and a telephone, and caused another to use a telephone, facilities of interstate commerce, with the intent that the murder be committed in violation of Louisiana law (Louisiana Revised Statutes 14:30.1 – second degree murder; 14:28.1 – solicitation for murder; and 14:27 and 14:30:2 – attempted second degree murder) as consideration for the receipt of $5,000 in United States currency.

If convicted, COPELAND could receive a maximum sentence of ten years imprisonment.

The case was investigated by the Federal Bureau of Investigation and is being prosecuted by Assistant U.S. Attorney Robert Piedrahita.

NOTE: An indictment is a determination by a grand jury that there is probable cause to believe that offenses have been committed by the defendant. The defendant, of course, is presumed innocent until and unless she is proven guilty at trial.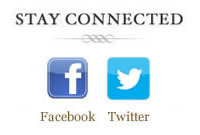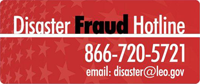 If you have knowledge of fraud, waste, abuse, or allegations of mismanagement involving disaster relief operations, contact the National Center for Disaster Fraud toll free at: (866) 720-5721 or e-mail at: disaster@leo.gov