lee guilty plea
March 3, 2010
BUSINESSMAN CONVICTED OF CORRUPTION AND GUN CHARGES IN OPERATION ILLEGAL MOTION
BATON ROUGE, LA – United States Attorney David R. Dugas announced today that MICHAEL LEE, age 46, of Baton Rouge, Louisiana, appeared before U.S. District Court Judge James Brady and pleaded guilty to charges contained in a corruption-related indictment ("corruption indictment") and a firearm-related indictment ("firearm indictment").
With regard to the corruption indictment, LEE pleaded guilty to conspiring to violate the Racketeer Influenced and Corrupt Organizations Act (RICO), violating the RICO Act, using an interstate facility in aid of racketeering, and making false statements to the FBI. With regard to the firearm indictment, LEE pleaded guilty to possessing a firearm in violation of a protective order. LEE faces up to 60 years in prison and a $1,250,000 fine.
During today's hearing, LEE admitted to, among other things, facilitating cash payments to Edward James in exchange for James causing the corrupt dismissal, reduction, or otherwise "fixing" of numerous charges against LEE and others, including battery, domestic violence, and drug charges. LEE also admitted that he lied to FBI agents and that he advised "John Doe" to bribe the victim in a battery case so that the victim would not complain about the battery case being corruptly dismissed.
LEE is the ninth individual convicted as a result of Operation "Illegal Motion."
The charges against LEE result from Operation "Illegal Motion," an ongoing investigation conducted by the Federal Bureau of Investigation and the United States Attorney's Office with the cooperation of the Bureau of Alcohol, Tobacco, Firearms and Explosives; the Louisiana Office of Inspector General; the Louisiana State Police; the Internal Revenue Service, Criminal Investigative Division; the U.S. Department of Homeland Security, Office of Inspector General; and the Louisiana Department of Environmental Quality, Criminal Investigations Division. The cases are being prosecuted by Deputy Criminal Chief Corey R. Amundson and Assistant United States Attorney M. Patricia Jones.
For further information, contact David R. Dugas, U.S. Attorney for the Middle District of Louisiana, or Lyman Thornton, First Assistant U.S. Attorney, at (225) 389-0443.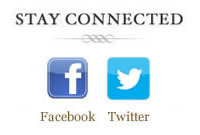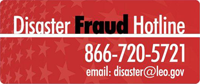 If you have knowledge of fraud, waste, abuse, or allegations of mismanagement involving disaster relief operations, contact the National Center for Disaster Fraud toll free at: (866) 720-5721 or e-mail at: disaster@leo.gov