illegal motion stevens bill
March 16, 2010
RACKETEERING CHARGED IN OPERATION "ILLEGAL MOTION"
BATON ROUGE, LA – United States Attorney David R. Dugas announced today that ROBERT L. STEVENS, age 61, of Baton Rouge, Louisiana, was charged in a Bill of Information with conspiracy to use interstate facilities in aid of racketeering for allegedly accepting bribes from individuals with pending criminal charges in the Baton Rouge City Court, and then sharing the proceeds of the bribes with a prosecutor who would arrange for the matters to be dismissed or otherwise "fixed." The initial appearance and arraignment on these charges have not yet been scheduled.

The charges against STEVENS resulted from Operation "Illegal Motion," an ongoing investigation conducted by the Federal Bureau of Investigation and the United States Attorney's Office with the cooperation of the Louisiana Office of Inspector General; the Louisiana State Police; the Internal Revenue Service, Criminal Investigative Division; the Department of Homeland Security, Office of Inspector General and the Louisiana Department of Environmental Quality, Criminal Investigations Division. The cases are being prosecuted by Deputy Criminal Chief Corey R. Amundson and Assistant United States Attorney M. Patricia Jones.

STEVENS is the tenth individual charged as a result of Operation "Illegal Motion." Nine
individuals have previously pleaded guilty to charges arising out of the investigation. STEVENS faces a maximum sentence of five (5) years in prison and a fine of $250,000.

For further information, contact David R. Dugas, U.S. Attorney for the Middle District of
Louisiana, or Lyman Thornton, First Assistant U.S. Attorney, at (225) 389-0443.

NOTE: A Bill of Information is a determination by the U.S. Attorney's Office that there is probable cause to believe that an offense has been committed by the defendant. The defendant, of course, is presumed innocent until and unless he is proven guilty at trial.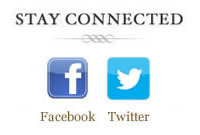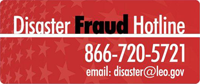 If you have knowledge of fraud, waste, abuse, or allegations of mismanagement involving disaster relief operations, contact the National Center for Disaster Fraud toll free at: (866) 720-5721 or e-mail at: disaster@leo.gov