aguillard bill of information
June 25, 2010
BATON ROUGE BUSINESSMAN CHARGED WITH INVESTMENT FRAUD
BATON ROUGE, LA – United States Attorney Donald J. Cazayoux, Jr. announced today that RAY A. AGUILLARD, age 59, of Baton Rouge, Louisiana, has been charged in a Bill of Information with mail fraud and forfeiture. If convicted, AGUILLARD faces a maximum sentence of twenty (20) years in prison and a fine not more than the greater of twice the gross gain, twice the gross loss, or $250,000.
The bill of information alleges that AGUILLARD, doing business as BRC Group in Baton Rouge, Louisiana, used his company to solicit and obtain approximately $5.6 million from approximately 40 victims based on false representations that such money would be used to operate various loan finance companies and their investments would earn 15% annual interest with the victims having 100% access to the interest at all times. The bill of information further alleges that AGUILLARD made further false representations about his personal financial status in order to provide a sense of security to the victims so as to convince the victims to leave their money with him and to solicit additional money from the victims. According to the bill of information, none of the money was ever invested or otherwise utilized to operate any business as represented by AGUILLARD to the victims and AGUILLARD had no ownership interest in any such loan finance companies. As a result of the fraudulent scheme, the bill of information alleges that AGUILLARD caused a loss of approximately $3.8 million to the victims.
U.S. Attorney Cazayoux stated: "This case demonstrates that the United States Attorney's Office is committed to the investigation and prosecution of those who seek to commit fraud against innocent victims in this district. The effective prosecution of such crimes will serve to protect the financial well being of the public and deter future criminal conduct of others seeking to exploit their fellow citizens."
The investigation of AGUILLARD was conducted by the Federal Bureau of Investigation and the Louisiana Office of Financial Institutions. The case is being prosecuted by Assistant United States Attorney Richard L. Bourgeois, Jr.
NOTE: A bill of information is merely an accusation by the United States Attorney that an offense has been committed by the defendant. The defendant is presumed innocent until and unless proven guilty at trial.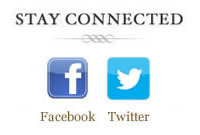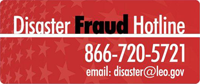 If you have knowledge of fraud, waste, abuse, or allegations of mismanagement involving disaster relief operations, contact the National Center for Disaster Fraud toll free at: (866) 720-5721 or e-mail at: disaster@leo.gov