mixon sentencing
June 30, 2010
DRUG DEALER SENTENCED TO FORTY-TWO YEARS IN PRISON
BATON ROUGE, LA – United States Attorney Donald J. Cazayoux, Jr. announced today that BLAKE MIXON, age 28, of Baton Rouge, Louisiana, was sentenced today in federal court by U.S. District Judge Frank J. Polozola.

Beginning in February 2005, following his sale of an amount of ecstasy to a customer, law enforcement agents arrested MIXON and found a quantity of ecstasy in his possession. The following year, MIXON began to sell methamphetamine. While in possession of an AK-47 style semiautomatic assault rifle, MIXON robbed his supplier of drugs and cash. During this period, MIXON possessed a .40 caliber pistol with an extended magazine clip. MIXON was already a convicted felon, having been convicted earlier in the Nineteenth Judicial District Court, East Baton Rouge Parish, Louisiana of second degree battery and possession with the intent to distribute diazepam. On March 3, 2007, after arresting MIXON, police recovered the AK-47 used by MIXON. While in custody, awaiting trial, MIXON used an associate to smuggle drugs into prison.

MIXON was sentenced to a term of imprisonment of four hundred eighty months followed by a term of supervised release of five years, together with an additional twenty-four month term of imprisonment for revocation of supervised release for conspiracy to injure government property and injuring government property, for a total term of imprisonment of five hundred four months

MIXON had previously pled guilty on July 30, 2008, to distribution of ecstasy; possession with the intent to distribute ecstasy; conspiracy to distribute and to possess with the intent to distribute 500 grams or more of methamphetamine; making a false statement to a federally licensed firearm dealer; three counts of possession of a firearm by a convicted felon; using and carrying a firearm during and in relation to a drug trafficking crime; and possession with the intent to distribute 50 grams or more of methamphetamine.

U.S. Attorney Cazayoux commends the hard work of Assistant United States Attorney Robert W. Piedrahita and ATF Agent A.J. Lugo whose team effort resulted in the successful prosecution of a very difficult case.

The investigation of MIXON was conducted by the Bureau of Alcohol, Tobacco, Firearms & Explosives, Drug Enforcement Administration, Louisiana State Police, and Baton Rouge Police Department. The case was prosecuted by Assistant United States Attorney Robert W. Piedrahita.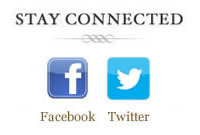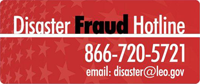 If you have knowledge of fraud, waste, abuse, or allegations of mismanagement involving disaster relief operations, contact the National Center for Disaster Fraud toll free at: (866) 720-5721 or e-mail at: disaster@leo.gov