Kenya Smith sentencing
August 26, 2010
DRUG DEFENDANT SENTENCED TO 125 MONTHS
BATON ROUGE, LA - United States Attorney Donald J. Cazayoux, Jr. announced today that KENYA BUNARD SMITH, age 33, of Baton Rouge, Louisiana, was sentenced today in federal court by United States Chief Judge Ralph E. Tyson. SMITH was sentenced to 125 months imprisonment, followed by a term of supervised release of 5 years, and a $500 fine.
SMITH was a significant player in one of the largest cocaine distribution organizations prosecuted in the district. SMITH previously pled guilty on March 11, 2009, to conspiring with Willie Jones, Jr., Malchai L. Tillman, Dedrick Dionell Turner, Courtney Demon Clayton, Kimberly Shawn Smith, Reginald D. Allen, Dwayne T. Wicker, Troy A. Johnson, Jason Tyrone Patterson, Nick Henry Martinez, Jose Ricardo Ramirez, Suzanna Marie Voelker, Jose Angel Ramirez, Mario Arteaga, and Roberto Truijillo to distribute five kilograms or more of cocaine and fifty grams or more of crack cocaine. All of the defendants have been convicted.

Some of SMITH'S co-conspirators have also been sentenced in this matter: Malchai Tillman, 293 months imprisonment; Kimberly Smith, 72 months imprisonment; Reginald Allen, 105 months imprisonment; Troy Johnson, 97 months imprisonment; and Jason Patterson, 120 months imprisonment.
These charges were a result of "Operation Gator Bait," an extensive investigation conducted by the Organized Crime and Drug Enforcement Task Force (OCDETF) for the Middle District of Louisiana. The OCDETF is a multi-agency task force formed to investigate and prosecute criminal groups and individuals who organize, direct, finance, or are otherwise engaged in high level drug trafficking and related financial crimes. The OCDETF for the Middle District of Louisiana is comprised of agents from the Baton Rouge Resident Office of DEA, FBI, the Bureau of Alcohol, Tobacco, Firearms and Explosives (ATF), the Internal Revenue Service-Criminal Investigation Division, and the U.S. Marshal's Service. Other participating members in this OCDETF investigation included the Louisiana Alcohol, Tobacco Control Board, the Louisiana State Police, the East Baton Rouge Parish Sheriff's Office, the West Baton Rouge Parish Sheriff=s Office, the Ascension Parish Sheriff=s Office, the Baton Rouge Police Department, and the Gonzales Police Department. This OCDETF investigation was coordinated by the United States Attorney's Office for the Middle District of Louisiana, with Deputy Criminal Chief Jennifer Kleinpeter serving as the OCDETF prosecutor on the case.
United States Attorney Cazayoux remarked, "This case is an excellent example of the complicated multi-state drug trafficking investigations that the federal government is uniquely equipped to handle. The DEA and it's local task force members and Deputy Criminal Chief Jennifer Kleinpeter did an outstanding job of tracking the cocaine back to the originating city, identifying and prosecuting the defendants providing the cocaine and completely dismantling the drug trafficking operation."

This OCDETF operation successfully identified eleven local members of the drug trafficking organization and the five Houston residents who were supplying the cocaine to the Baton Rouge organization. The Houston residents were also prosecuted in this case.
Suzanne Voelker was arrested on the Baton Rouge charges, in Houston, at a stash house utilized by the organization. The search executed after her arrest resulted in the seizure of 26.5 kilograms of cocaine valued at more than $500,000, 848 grams of crack cocaine, 1,500 pills of 3,4 methylenedioxymethamphetamine (MDMA or ecstasy), 1,000 hydrocodone pills, and five pounds of marijuana. Agents also recovered thousands of rounds of ammunition and numerous loaded firearms including semi-automatic rifles; FN Herstal, Model Five-Seven, 5.7 x 28 mm pistols; FN Herstal, Model FS2000, 5.56 mm carbines; 22LR caliber pistols; UZI Model A, 9mm rifles; 9mm sub-machine guns including one with a silencer; a Coharie, Model CA89, 9mm assault weapon; a Smith and Wesson, Model 38-2 Ladysmith, .38 special revolver; a green metallic ammunition box containing an aggregate total of 1,303 rounds of ammunition of various calibers; and 3,132 assorted rounds of ammunition of various calibers. A number of the above firearms had been stored in suitcases and appeared to have been prepared to be secreted in vehicles for shipment. Agents also recovered ten .37mm red flares, eleven .37mm smoke signal rounds, one Blackhawk ballistic vest, Balaklava (black tactical mask/hood), one Night Owl Optics night-vision goggles and approximately $85,186 in U.S. currency. The subsequent arrest of three others defendants, Jose Angel Ramirez, Roberto Trujillo, and Mario Arteaga, resulted in the discovery and seizure of more than 800 marijuana plants, more than 1,100 pounds of cultivated marijuana and more than 20 firearms.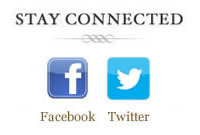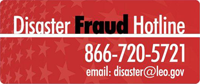 If you have knowledge of fraud, waste, abuse, or allegations of mismanagement involving disaster relief operations, contact the National Center for Disaster Fraud toll free at: (866) 720-5721 or e-mail at: disaster@leo.gov