blackmore sentenced
September 16, 2010
BATON ROUGE MAN SENTENCED TO 16 YEARS
BATON ROUGE, LA – United States Attorney Donald J. Cazayoux, Jr. announced that
LAROY A. BLACKMORE, age 28, of Baton Rouge, Louisiana, who was convicted of being a felon in possession of a firearm, was sentenced today by Chief Judge Ralph E. Tyson.
Noting BLACKMORE'S extensive criminal history, including his convictions for burglary and aggravated flight from a police officer, Judge Tyson observed that BLACKMORE possessed the firearm while on parole for taking contraband to and from a penal institution. Finding that BLACKMORE was an armed career criminal, the Court sentenced him to a term of imprisonment of 16 years and five years of supervised release.
While patrolling an apartment complex in Baton Rouge, a Baton Rouge Police Officer encountered BLACKMORE sleeping in a car with the driver's door open and an odor of marijuana coming from the car. When awakened, BLACKMORE pulled a Smith and Wesson .40 caliber from his pants and fled into a wooded area behind the apartment complex. As police tried to take him into custody, he struck an officer and ran. After his arrest, police found a small amount of marijuana in his pocket. Later, while BLACKMORE was being processed into parish prison, a deputy with the East Baton Rouge Parish Prison found a plastic bag containing ecstasy in his body cavity.
The investigation of BLACKMORE was conducted by the Bureau of Alcohol, Tobacco, Firearms, and Explosives and the Baton Rouge City Police Department. The case was prosecuted by Assistant U.S. Attorney Catherine M. Maraist.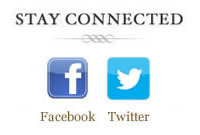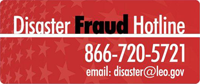 If you have knowledge of fraud, waste, abuse, or allegations of mismanagement involving disaster relief operations, contact the National Center for Disaster Fraud toll free at: (866) 720-5721 or e-mail at: disaster@leo.gov