Convicted felon sentenced to 240 months in prison
February 2, 2011
BATON ROUGE, LA – United States Attorney Donald J. Cazayoux, Jr. announced that ALMOND J. RICHARDSON, age 38, of Baton Rouge, Louisiana, was sentenced today in federal court by United States District Court Judge Frank J. Polozola to serve 240 months in prison to be followed by a term of supervised release of five years.
RICHARDSON was charged in a seven count Indictment filed on October 17, 2007. At the conclusion of the jury trial on August 13, 2009, verdicts of "Guilty" were returned by the jury as to five of the seven counts. Specifically, RICHARDSON was found guilty of Count II, possession of a firearm by a convicted felon; Count IV, manufacture of marijuana; Count V, distribution of 3,4-Methylenedioxymethamphetamine (commonly referred to as "Ecstacy"), Count VI, possession with intent to distribute 3,4-Methylenedioxymethamphetamin; and Count VII, possession of marijuana.
United States Attorney Donald J. Cazayoux, Jr. stated, "Project Exile is alive and well. Mr. Richardson has now joined the ranks of other Exile defendants and will be exiled from the streets of Baton Rouge to a federal prison. Baton Rouge is now a safer place because of Mr. Richardson's departure. We look forward to continuing this effort with our state, local, and federal law enforcement partners. We can now focus our efforts on other convicted felons who continue to possess firearms."

Milton Bonaventure of the Bureau of Alcohol, Tobacco, Firearms, and Explosives remarked, "This is an example of the success that can be achieved when law enforcement agencies work together. Through the efforts of the East Baton Rouge Sheriff's Office, ATF, and the dedication to prosecute armed criminals by the U.S. Attorney's Office, another violent individual is removed from our society."

East Baton Rouge Parish Sheriff Sid Gautreaux, III stated, "I hope this sentence sends a strong message to the criminal element in our community. We in the criminal justice profession are dedicated to taking back our neighborhoods and will continue to pool our resources to achieve that goal."
The case was investigated by the East Baton Rouge Parish Sheriff's Office and the Bureau of Alcohol, Tobacco, Firearms, and Explosives. It was prosecuted by Assistant United States Attorney Michael J. Jefferson, who also serves as Point of Contact for Project Safe Neighborhoods, a program aimed at reducing the illegal possession of firearms in the Middle District of Louisiana.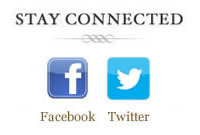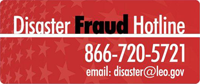 If you have knowledge of fraud, waste, abuse, or allegations of mismanagement involving disaster relief operations, contact the National Center for Disaster Fraud toll free at: (866) 720-5721 or e-mail at: disaster@leo.gov