Landry Guilty Plea
February 9, 2011
PRAIRIEVILLE MAN CONVICTED OF MAIL FRAUD IN CONNECTION WITH FRAUDULENT PURCHASE AND RE-SALE OF COMPUTER EQUIPMENT

BATON ROUGE, LA – United States Attorney Donald J. Cazayoux, Jr., announced that DUSTIN J. LANDRY, 30, of Prairieville, Louisiana, pled guilty today before U.S. District Court Judge Brian A. Jackson to mail fraud, in violation of 18 U.S.C. § 1341.
The Bill of Information, filed December 28, 2010, alleges that LANDRY was employed by MMR Group, Inc. ("MMR") as an Information Technology ("IT") specialist. MMR was a business that provides electrical services, instrumentation, and other technical services to the construction industry. LANDRY's duties included ordering computers and computer equipment and providing IT services to MMR's employees. The Bill of Information alleges that from in or about June of 2006 through in or about April of 2010, LANDRY devised a scheme to defraud MMR and others by using MMR's corporate account to purchase computers and related equipment and then re-selling the equipment, without MMR's knowledge or authorization, for his own personal gain. According to the factual basis that was offered in connection with the defendant's guilty plea, over the course of his scheme, LANDRY sold approximately 136 computers and related components and obtained approximately $197,000 from the fraudulent sales.
As a result of his guilty plea, LANDRY faces a maximum sentence of a term of imprisonment of twenty (20) years, a $250,000 fine, or both.
The investigation of LANDRY was conducted by the United States Secret Service and the East Baton Rouge Parish Sheriff's Office. The case is being prosecuted by Assistant United States Attorneys Alan A. Stevens and Chris Dippel.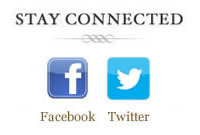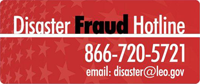 If you have knowledge of fraud, waste, abuse, or allegations of mismanagement involving disaster relief operations, contact the National Center for Disaster Fraud toll free at: (866) 720-5721 or e-mail at: disaster@leo.gov