Medicare Fraud February Takedown
February 17, 2011
Baton Rouge Indictments Part of National Strike Force Takedown; 111 Defendants Charged with Submitting $225 Million in Fraudulent Claims
WASHINGTON – In an indictment unsealed today, six individuals were charged for their participation in a scheme to defraud Medicare, announced the Departments of Justice and Health and Human Services (HHS). The indictments in Baton Rouge were part of a nationwide takedown by the Medicare Fraud Strike operations that led to charges against 111 defendants for their alleged participation in Medicare fraud schemes to collectively submit more than $225 million in fraudulent claims.
Baton Rouge area residents Henry L. Jones, Chikenna D. Jones, and Stephanie V. Dangerfield, and Natchez, Mississippi area residents Shedrick O. McKenzie, Dr. Jo A. Francis, and Mary H. Griffin were charged with conspiracy to commit health care fraud and conspiracy to defraud the United States and receive and pay health care kickbacks in connection with McKenzie Healthcare Solutions, Inc., a purported supplier of durable medical equipment that submitted approximately $9.1 million in fraudulent claims to Medicare. Dangerfield additionally was charged with aggravated identity theft.
Since their inception in March 2007, Strike Force operations in nine districts have obtained indictments of 1,000 defendants who collectively have falsely billed the Medicare program for more than $2.3 billion. In addition, the HHS Centers for Medicare and Medicaid Services, working in conjunction with the HHS-OIG, are taking steps to increase accountability and decrease the presence of fraudulent providers.

The results of the nationwide takedown were announced by Attorney General Eric Holder, Health and Human Services (HHS) Secretary Kathleen Sebelius, FBI Executive Assistant Director Shawn Henry, Assistant Attorney General Lanny A. Breuer and HHS Inspector General Daniel Levinson. The Baton Rouge charges were announced by U.S. Attorney Donald J. Cazayoux, Jr., for the Middle District of Louisiana; Special Agent-in-Charge David W. Welker of the FBI's New Orleans field office; Special Agent-in-Charge Mike Fields of the Dallas Regional Office of HHS Office of the Inspector General (HHS-OIG), Office of Investigations; and the Louisiana Attorney General's Medicaid Fraud Control Unit (MFCU).
An indictment is merely a charge and defendants are presumed innocent until proven guilty.
To learn more about the Health Care Fraud Prevention and Enforcement Action Team (HEAT), go to: www.stopmedicarefraud.gov.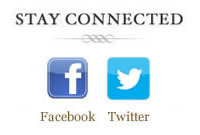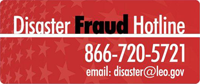 If you have knowledge of fraud, waste, abuse, or allegations of mismanagement involving disaster relief operations, contact the National Center for Disaster Fraud toll free at: (866) 720-5721 or e-mail at: disaster@leo.gov