Creel Sentencing
March 17, 2011
FORMER DEPUTY SENTENCED TO 12 MONTHS
BATON ROUGE, LA - United States Attorney Donald J. Cazayoux, Jr. announced today that William B. Creel, age 43, Franklinton, LA, was sentenced yesterday in federal court by U.S. District Judge Frank J. Polozola. CREEL, who was convicted of making a false statement to a federal agent, was sentenced to 12 months of imprisonment, a $4,000 fine, supervised release of two years, and a $100 special assessment.
CREEL was found guilty during a three-day jury trial in April of 2010. Creel is a former Washington Parish Sheriff's Deputy and former member of the Louisiana National Guard. CREEL admitted to being a member of the Arawyns Motorcycle club but denied his association with the Banditos Outlaw Motorcycle Gang, including providing thousands of rounds of ammunition to them, or attendance at a Banditos meeting regarding the identity of a confidential informant. Judge Polozola upwardly departed on the defendant's sentence to 12 months, upon finding that the guideline range of 0-6 months substantially understated the seriousness of the offense because it did not consider the risk of the injury or harm that was caused by the defendant's offense. Judge Polozola further stated that the defendant should have known of the danger created by exposing a confidential informant and that he "should be ashamed of himself." Judge Polozola denied the defendant a sentence reduction for acceptance of responsibility because he continued to deny his close association with the Banditos. The Judge also found that CREEL obstructed justice by not telling the truth at trial, stating that "the criminal justice system depends on the truth being told at trial or during an investigation."
United States Attorney Cazayoux remarked, "We are pleased with the outcome of this case as the sentence reflects the serious nature of the defendant's conduct and demonstrates that criminal activities of outlaw motorcycle gangs will not be tolerated."
This was a joint investigation of the Bureau of Alcohol, Tobacco Firearms and Explosives (ATF) and the Louisiana State Police.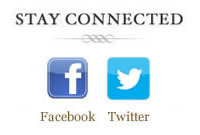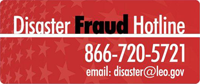 If you have knowledge of fraud, waste, abuse, or allegations of mismanagement involving disaster relief operations, contact the National Center for Disaster Fraud toll free at: (866) 720-5721 or e-mail at: disaster@leo.gov