Waters Guilty Plea
April 18, 2011
FORMER ROSEDALE RESIDENT CONVICTED OF EMBEZZLING MORE THAN $490,000
BATON ROUGE, LA – United States Attorney Donald J. Cazayoux, Jr. announced that THERESA G. WATERS, age 45, formerly of Rosedale, Louisiana, and currently a resident of Murfreesboro, Tennessee, pled guilty today before U.S. District Court Judge James J. Brady to embezzlement from an employee benefit plan, in violation of 18 U.S.C. § 664.
According to the factual basis contained in the parties' plea agreement, WATERS began working for the South Central Laborers Training and Apprenticeship Fund (the "SCLTAF") in Livonia, Louisiana, in September of 2003. The SCLTAF was an employee welfare benefit fund for the benefit of various union contractors throughout Louisiana, Texas, Arkansas, Mississippi, and Oklahoma. Beginning in or about December of 2004, and continuing until in or about November of 2008, WATERS devised a scheme to embezzle from the SCLTAF by, among other things, making personal purchases and charges using her SCLTAF-issued credit card and then using SCLTAF funds to pay for the purchases. WATERS concealed her scheme for years by altering the SCLTAF's credit card statements as they were received and maintaining a set of fraudulently-altered statements that omitted any reference to her purchases. During the course of her scheme, WATERS embezzled approximately $491,706.
A sentencing date has not been set. WATERS could receive a maximum sentence of five years imprisonment and a fine of up to $250,000 or twice the gross gain derived from the offense. The court will also order restitution.
United States Attorney Cazayoux said, "We will continue to be on the lookout for those who would attempt to steal or embezzle from covered employee benefit plans, funds that employees all across the region rely on for their training and benefits. As this case shows, we will also aggressively prosecute offenders. We appreciate the strong multi-agency cooperation and coordination that led to today's conviction."
West Baton Rouge Parish Sheriff Mike Cazes noted, "I was pleased to be able to continue this investigation," which initiated in Pointe Coupee Parish. "I have zero tolerance for crime, which we know comes in all forms and fashions."
Pointe Coupee Parish Sheriff Beauregard "Bud" Torres said, "This investigation, which started with a citizen's complaint and became a joint effort with federal and state partners, was very important to us. We were pleased to be able to participate in the work to convict the defendant of this terrible crime."
Roger Hilburn, Dallas Regional Director of the Department of Labor's Employee Benefits Security Administration, said, "I hope this sends a clear message to all who sponsor or transact business with employee benefit plans that the federal government will aggressively pursue those who commit crimes against employees and retirees of private-sector pension and health plans."
Daniel R. Petrole, Acting Inspector General, United States Department of Labor, said, "Today's guilty plea sends a warning that the theft of union benefit plan assets will not be tolerated. My office will continue to work with our law enforcement partners to aggressively investigate those who would line their pockets at the expense of plan participants."
The case was investigated by Detective Sergeant Ronald "Ron" Pourciau of the West Baton Rouge Parish Sheriff's Office (formerly of the Pointe Coupee Parish Sheriff's Office), Senior Investigator Willie Byrd of the United States Department of Labor's Employee Benefits Security Administration, and Regina J. Hein of the United States Department of Labor's Office of Inspector General. The investigation received valuable assistance from the Louisiana Department of Justice-Office of the Attorney General's High Technology Crime Unit, the Louisiana Workforce Commission, and the Iberville Parish Sheriff's Office. The case is being prosecuted by Assistant United States Attorneys Alan Stevens and René Salomon.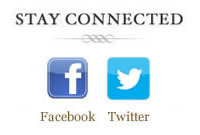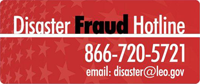 If you have knowledge of fraud, waste, abuse, or allegations of mismanagement involving disaster relief operations, contact the National Center for Disaster Fraud toll free at: (866) 720-5721 or e-mail at: disaster@leo.gov