Orillion Sentencing
April 21, 2011
MAN SENTENCED TO 17.5 YEARS
BATON ROUGE, LA – United States Attorney Donald J. Cazayoux, Jr., announced that U.S. Chief District Judge Ralph E. Tyson sentenced CHRIS R. ORILLION, JR., 33, of Denham Springs, Louisiana, to 17.5 years in prison. ORILLION was sentenced for two counts of attempted possession with the intent to distribute 5 grams or more of cocaine base, also known as "crack" cocaine.
During a court-authorized wiretap, law enforcement agents intercepted phone conversations between ORILLION and his supplier. During one of those phone conversations, ORILLION informed his supplier that he had collected sums of money he owed for amounts of "crack" cocaine which this supplier had provided to him earlier on a consignment basis. ORILLION added that he still had amounts of "crack" cocaine available for sale.
During another telephone conversation with this same supplier, ORILLION told him that he needed an ounce of "crack" cocaine so that he could make some money. His supplier informed him that he could stop by his residence and pick up this amount of "crack" cocaine. ORILLION did so.
Before sentencing ORILLION, Chief Judge Tyson noted his extensive criminal history and the fact that ORILLION was then on probation for possession of cocaine, which arose in Livingston Parish, Louisiana.
The investigation of ORILLION was conducted by the Federal Bureau of Investigation and the Denham Springs Police Department. The case was prosecuted by Assistant United States Attorney Robert W. Piedrahita.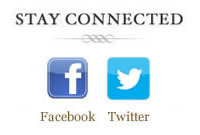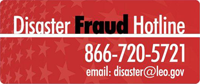 If you have knowledge of fraud, waste, abuse, or allegations of mismanagement involving disaster relief operations, contact the National Center for Disaster Fraud toll free at: (866) 720-5721 or e-mail at: disaster@leo.gov