Coury Sentencing
April 21, 2011
MAN SENTENCED FOR INVESTMENT FRAUD SCHEME
BATON ROUGE, LA – United States Attorney Donald J. Cazayoux, Jr., announced that U.S. District Judge Brian A. Jackson sentenced WILLIAM J. COURY, 67, of Plaquemine, Louisiana, to fifty-one (51) months in prison, to pay restitution of $1,375,121.87, and to two years supervised release after imprisonment.
COURY pled guilty on January 27, 2011, to mail fraud and engaging in an illegal monetary transaction. In pleading guilty, COURY, who was an insurance agent, admitted that, from at least 1996 through 2006, he engaged in a scheme to defraud clients. He would solicit funds from clients for investment in annuities and other insurance products. Rather than investing such funds as promised to the victim clients, defendant would convert the funds to his own use and benefit. In total, COURY stole more than $1,399,000 from unsuspecting clients. At the sentencing proceeding, Judge Jackson called COURY's crimes reprehensible.
James C. Lee, Special Agent-in-Charge of Internal Revenue Service Criminal Investigation, stated: "We are pleased with today's sentencing of Mr. Coury. Honest and law-abiding citizens are fed up with the likes of those who use deceit and fraud to line their pockets with other people's money. Special Agents of IRS Criminal Investigation, along with our law enforcement partners, will continue to work with the United States Attorney's Office to ensure individuals who engage in this type of financial fraud are brought to justice."
United States Attorney Cazayoux said, "The defendant took advantage of people who trusted him to invest and protect their life savings. My office will continue to aggressively pursue fraudsters like defendant who prey on honest citizens. Complex investment fraud schemes, like defendant's, threaten the livelihood of victims and undermine our nation's economy."
The investigation of COURY was conducted by the Internal Revenue Service Criminal Investigation and the Federal Bureau of Investigation. The case was prosecuted by Assistant United States Attorney M. Patricia Jones who serves as Senior Litigation Counsel.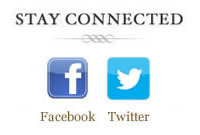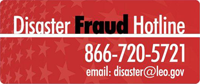 If you have knowledge of fraud, waste, abuse, or allegations of mismanagement involving disaster relief operations, contact the National Center for Disaster Fraud toll free at: (866) 720-5721 or e-mail at: disaster@leo.gov