Aguilard Sentencing
May 12, 2011
BATON ROUGE MAN SENTENCED FOR INVESTMENT FRAUD
BATON ROUGE, LA – United States Attorney Donald J. Cazayoux, Jr. announced today that U.S. District Court Chief Judge Ralph E. Tyson sentenced RAY A. AGUILLARD, age 60, of Baton Rouge, Louisiana, to two hundred and forty (240) months in prison, to pay restitution of $3,703,696.85, and to three (3) years of supervised release after imprisonment.
AGUILLARD pled guilty on July 22, 2010 to a bill of information charging him with mail fraud in relation to his operation of a ponzi scheme resulting in losses of approximately $3.8 million to over 40 victims. AGUILLARD, doing business as BRC Group in Baton Rouge, Louisiana, used his company to solicit and obtain approximately $5.6 million from approximately 40 victims based on false representations that such money would be used to operate various loan finance companies and their investments would earn 15% annual interest with the victims having 100% access to the interest at all times. AGUILLARD made further false representations about his personal financial status in order to provide a sense of security to the victims so as to convince the victims to leave their money with him and to solicit additional money from the victims. None of the money was ever invested or otherwise utilized to operate any business as represented by AGUILLARD to the victims and AGUILLARD had no ownership interest in any such loan finance companies.
U.S. Attorney Cazayoux stated: "This sentence sends a strong message that the United States Attorney's Office is committed to the investigation and prosecution of those who seek to commit fraud. The effective prosecution of such crimes will further serve to protect the financial well being of the public and deter future criminal conduct of others seeking to exploit their fellow citizens."
The investigation of AGUILLARD was conducted by the Federal Bureau of Investigation and the Louisiana Office of Financial Institutions. The case was prosecuted by Assistant United States Attorney Richard L. Bourgeois, Jr., who also serves as Deputy Criminal Chief.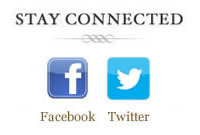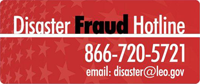 If you have knowledge of fraud, waste, abuse, or allegations of mismanagement involving disaster relief operations, contact the National Center for Disaster Fraud toll free at: (866) 720-5721 or e-mail at: disaster@leo.gov