MET Press Release
September 12, 2011
FORTY-EIGHT DRUG DEALERS CHARGED
United States Attorney Donald J. Cazayoux, Jr, DEA Special Agent-in-Charge Jimmy S. Fox III, Ascension Parish District Attorney Ricky Babin, Ascension Parish Sheriff Jeff Wiley, and Gonzales Chief of Police Sherman Jackson announced today the issuance of federal grand jury indictments against 25 individuals and the issuance of state drug warrants against 23 individuals accused of distributing illegal narcotics in Ascension Parish, Louisiana. The indictments and warrants result from a three month deployment of the DEA New Orleans Field Division's Mobile Enforcement Team (MET) to Gonzales, Louisiana, at the request of and with the assistance of the Ascension Parish Sheriff's Office and the Gonzales Police Department. The DEA, United States Marshal's Service, Ascension Parish Sheriff's Office, and Gonzales Police Department deployed arrest teams in the Gonzales area this morning to begin making arrests of these 48 individuals. Initial appearances for the defendants charged by federal indictment who were arrested today are being conducted tomorrow afternoon before Magistrate Judge Dolcia Dalby of the Middle District of Louisiana.
The Mobile Enforcement Team program was created by DEA in 1995 to respond to the problem of drug-related violent crime that plagues neighborhoods and communities throughout the United States. The MET program helps local law enforcement agencies attack the drug organizations in their neighborhoods and restores a safer environment for the residents of these communities. Local police chiefs and sheriffs can submit requests to the DEA for a MET deployment in their area. Upon approval, the entire MET team is deployed to the community to work with local law enforcement in a coordinated investigation of drug trafficking organizations in the community. Areas where MET teams have been successfully deployed typically see a reduction in not only drug trafficking activities, but also in other drug related crimes, including violent crimes.
United States Attorney Cazayoux said, "This MET deployment conducted by the New Orleans Mobile Enforcement Team was highly successful and should result in a significant reduction in drug trafficking and related criminal activity in Ascension Parish. The MET concept relies heavily on the support and assistance of local law enforcement authorities who provide the drug trafficking intelligence and local knowledge essential to successful drug investigations. I want to commend Sheriff Wiley, Chief Jackson, and their departments for their professional and tireless support of this investigation."
DEA SAC Jimmy S. Fox III stated, "Today's indictments and arrests stand as a warning to those individuals whose greed drives them to pollute the City of Gonzales and Ascension Parish with poisonous contraband. The message that law enforcement continues to send to drug dealers is, selling drugs will bring an end to your freedom.."
NOTE: An indictment is a determination by a grand jury that there is probable cause to believe that offenses have been committed by the defendants. The defendants, of course, are presumed innocent until and unless they are proven guilty at trial.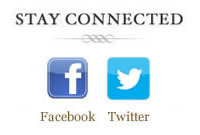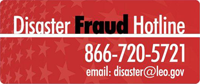 If you have knowledge of fraud, waste, abuse, or allegations of mismanagement involving disaster relief operations, contact the National Center for Disaster Fraud toll free at: (866) 720-5721 or e-mail at: disaster@leo.gov