Wilkerson Indictment
September 22, 2011
OWNER OF BATON ROUGE
TAX PREPARATION SERVICE INDICTED
BATON ROUGE, LA – United States Attorney Donald J. Cazayoux, Jr. announced that a Federal Grand Jury returned an indictment on Thursday, September 22, 2011, charging RONALD WAYNE WILKERSON, 42, of Baton Rouge, Louisiana, with endeavoring to impede the Internal Revenue Service, assisting the preparation of false tax returns, bank fraud, engaging in monetary transactions with criminally derived funds, and money laundering.
WILKERSON faces a maximum sentence of 232 years in prison, fines of $9,500,000, and forfeiture of all proceeds of the bank fraud and money laundering transactions.
The Indictment alleges that from July 2004 through April 2007, WILKERSON caused 635 false tax returns, claiming approximately $1,415,388 in false telephone excise tax refunds, to be submitted to the IRS. Based upon the false claims for telephone excise tax refunds, WILKERSON caused the IRS to issue refunds of $119,450. Upon identifying the fraud through proactive data analysis, the IRS refused to refund the remaining false claims of $1,295,938. As a result of the scheme, WILKERSON collected tax preparation fees of approximately $485,939, which funds he attempted to remove from a business bank account on the date that a search of the business premises was conducted for evidence of the scheme.
The Indictment also alleges that WILKERSON submitted many of the 635 false tax returns to HSBC Bank for the purpose of obtaining refund anticipation loans for taxpayers. The bank approved approximately 250 loans and ultimately lost approximately $500,959 as a result of the false tax returns which were supposed to serve as collateral for the refund anticipation loans.
"Return Preparer fraud is a priority for IRS Criminal Investigation and we have committed many resources to investigating and prosecuting cases just like these," said Jim Lee, Special Agent in Charge, IRS-CI, New Orleans Field Office. "Taxpayers should be very selective in choosing a return preparer and have confidence knowing that person will prepare accurate tax returns which will not make fraudulent claims for refunds for which they are not entitled."
U.S. Attorney Donald J. Cazayoux, Jr., stated, "We will continue to aggressively investigate and prosecute individuals who defraud the IRS and financial institutions. Diverting taxpayer monies to the benefit of corrupt tax preparers will not be tolerated. This investigation is another great example of federal agencies cooperating to combat such illegal activity in our community."
The investigation of WILKERSON was conducted by the Internal Revenue Service Criminal Investigations. The case is being prosecuted by Assistant United States Attorney Rene Salomon.
NOTE: An indictment is a determination by a grand jury that probable cause exists to believe that offenses have been committed by a defendant. The defendant is presumed innocent until and unless proven guilty at trial.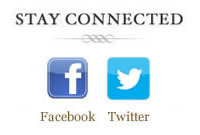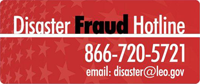 If you have knowledge of fraud, waste, abuse, or allegations of mismanagement involving disaster relief operations, contact the National Center for Disaster Fraud toll free at: (866) 720-5721 or e-mail at: disaster@leo.gov