Dignam Conviction
October 14, 2011
JURY CONVICTS FORMER DIRECTOR OF THE LOUISIANA GOVERNOR'S PROGRAM ON ABSTINENCE OF MAIL FRAUD
BATON ROUGE, LA - United States Attorney Donald J. Cazayoux, Jr. announced that a federal jury has returned a guilty verdict against Gail Ray Dignam, age 64, currently of Diamondhead, Mississippi, and formerly of Baton Rouge, convicting the defendant of two counts of mail fraud. The verdict followed a three-day trial before United States District Judge James J. Brady.
The mail fraud convictions arise from a fraudulent scheme that the defendant executed in 2004 and 2005, while she served as Director of the Louisiana Governor's Program on Abstinence (GPA).
The defendant used her position to fraudulently execute a contract between the GPA and a contractor, identified on the contract as D.P., to perform technical services for the GPA. The defendant forged D.P.'s signature on the contract, falsely represented that D.P. was living in Louisiana at the time (when, in fact, D.P. was living in Utah), and then approved the contract on behalf of the GPA.
The defendant then prepared and submitted a series of fraudulent monthly invoices and time sheets in the contractor's name, all without the contractor's knowledge or authority. Through these false documents and others, the defendant caused the GPA to disburse approximately $51,000, which the defendant directed to bank accounts in Louisiana and Utah that she controlled. The evidence presented at trial also showed that the defendant had previously defrauded two other not-for-profit and/or charitable organizations out of more than $330,000.
As a result of her convictions, Dignam faces up to 40 years in prison and a $500,000 fine. Dignam's sentencing date has not yet been scheduled.
The case was investigated by the Office of Inspector General for the United States Department of Health and Human Services, the Federal Bureau of Investigation, and the Louisiana Legislative Auditor.
United States Attorney Donald J. Cazayoux, Jr., stated, "We appreciate the strong multi-agency cooperation and coordination that uncovered the defendant's scheme and led to this conviction. We will continue to work aggressively to prosecute those who abuse their positions of trust to commit fraud."
"I am proud to be part of the Federal team that brought Dignam to justice," said William W. Root, Assistant Special Agent-in-Charge of the U.S. Department of Health and Human Services, Office of Inspector General. "Criminals can be assured that if they attempt to defraud federal programs they will sooner or later pay for their crimes," Root warned.
According to FBI Special Agent-in-Charge David Welker, "The public continues to speak through our juries and complainants, and they continue to say, we the citizens of Louisiana no longer tolerate corruption by our public officials. The citizens are always the victims in cases like this and most often, our most vulnerable citizens! Thank the jury for their service and our law enforcement partners for their collaboration! The FBI with our partners will continue to aggressively and relentlessly pursue allegations of corruption!"
The case was prosecuted by Assistant United States Attorney Alan A. Stevens and United States Attorney Donald J. Cazayoux, Jr.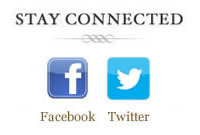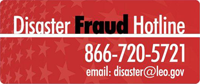 If you have knowledge of fraud, waste, abuse, or allegations of mismanagement involving disaster relief operations, contact the National Center for Disaster Fraud toll free at: (866) 720-5721 or e-mail at: disaster@leo.gov