Smith Conviction
October 27, 2011
JURY CONVICTS CHIEF OF POLICE OF PORT ALLEN, LOUISIANA OF RACKETEERING
BATON ROUGE, LA - United States Attorney Donald J. Cazayoux, Jr., announced the results of another successful trial in Operation Blighted Officials. FREDERICK W. SMITH, age 40, of Port Allen, Louisiana, was convicted by a federal jury on all counts of an indictment charging him with violating the Racketeer Influenced and Corrupt Organizations Act (RICO), mail fraud, wire fraud, and use of an interstate facility in aid of racketeering. The convictions follow a seven-day jury trial before Chief U.S. District Judge Brian A. Jackson. SMITH is the Chief of Police for the City of Port Allen Police Department (PAPD). He will be sentenced on January 19, 2012, and has been directed by the Court to resign his position within 24 hours.
The evidence at trial established that SMITH solicited and took thousands of dollars in cash, tickets to professional sporting events, a luxury hotel stay, and expensive meals from individuals posing as businessmen in connection with an FBI undercover operation. In exchange, SMITH provided the businessmen an official PAPD Lieutenant's Badge, an official PAPD Sergeant's Badge, an official PAPD Commission Card, causing a Louisiana State Police ticket to be dismissed by the District Attorney's Office for the 18th Judicial District, causing a Port Allen City Marshal ticket to be dismissed by the Port Allen City Prosecutor's Office, providing an official letter to a Connecticut Superior Court Judge requesting leniency for a drug defendant he did not know, and provided confidential law enforcement information concerning numerous individuals.
SMITH began engaging in criminal activity before having any contact with the businessmen. Through the then-Mayor of Port Allen, SMITH unlawfully provided confidential law enforcement information to the businessmen and agreed to continue providing such information in exchange for bribes. Upon meeting the businessmen, SMITH began talking about criminal activity within 90 seconds.
In addition to those completed bribe transactions, SMITH sought many others, including his request for $3,500 in cash in exchange for official PAPD badges, police blue lights, a police bullet-proof vest, and weapons from the PAPD evidence room. SMITH also solicited a six-month lease on a condominium in New Orleans in exchange for providing confidential law enforcement information.
SMITH lied to employees of the West Baton Rouge Office of Homeland Security in connection with numerous requests for confidential law enforcement information. As an example, SMITH falsely told a dispatcher that he was seeking information on four individuals as part of a burglary investigation. In fact, SMITH was seeking the information in order to provide it to people he believed to be businessmen in exchange for bribes.
U.S. Attorney Cazayoux stated: "Juries continue to send the loud and clear message to those who engage in public corruption in this district that such conduct will not be tolerated. This case is particularly disturbing given that the defendant is a Chief of Police. His actions threaten to overshadow the honest work and dedication by the vast majority of law enforcement officers, including the many honorable and fine members of the Port Allen City Police Department. My office, together with the FBI and our other federal, state, and local partners, will continue to aggressively pursue such matters wherever the evidence and facts take us."
FBI Special Agent-in-Charge David Welker stated: "Law enforcement officials are held to a higher standard and must comply with the laws they themselves are entrusted and empowered to enforce. Chief Smith forgot this as well as his oath to uphold the laws of the State of Louisiana. His conviction is a clear indication that the people of Louisiana have said, 'enough corruption, and we will no longer tolerate it.'"
This ongoing investigation is being conducted by the Federal Bureau of Investigation and the U.S. Attorney's Office for the Middle District of Louisiana, with assistance from the U.S. Department of Housing and Urban Development, Office of Inspector General. This matter was prosecuted by Assistant United States Attorneys Corey R. Amundson, M. Patricia Jones, and Michael J. Jefferson.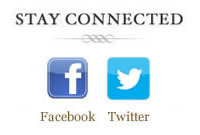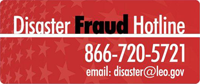 If you have knowledge of fraud, waste, abuse, or allegations of mismanagement involving disaster relief operations, contact the National Center for Disaster Fraud toll free at: (866) 720-5721 or e-mail at: disaster@leo.gov