Carlson Sentencing
February 3, 2012
ARIZONA MAN SENTENCED FOR FAILURE TO REGISTER AS A SEX OFFENDER
BATON ROUGE, LA – United States Attorney Donald J. Cazayoux, Jr. announced today that U.S. District Court Judge James J. Brady sentenced NOEL CARLSON, age 38, of Mesa, Arizona, to a term of imprisonment of twenty-one months and five years supervised release after imprisonment.
CARLSON was sentenced following his guilty plea to one count of failure to register as a sex offender. CARLSON had been convicted of attempted possession and distribution of child pornography in Arizona in 1997 and received a probated sentence. He absconded from probation in 2010 and became a fugitive. CARLSON moved to Louisiana in January 2010 and was later arrested by the Marshals-led Sex Offender Locate and Arrest Team (SOLAT) in Baton Rouge, Louisiana, in January 2011.
CARLSON was required to register as a sex offender in Louisiana within 3 days of moving to Louisiana pursuant to the Sex Offender Notification and Registry Act, also known as the Adam Walsh Act. The registration process would have notified CARLSON'S neighbors of his address and status as a sex offender. CARLSON admitted that he failed to register in Louisiana in order to evade law enforcement authorities in Arizona.
United States Attorney Cazayoux remarked, "CARLSON'S 21-month sentence in this case sends a message to unregistered sex offenders that their crime will not be perceived as merely a paperwork violation. It should be a wake-up call to those sex offenders who have not yet registered that their failure to do so will not be tolerated in our district."
United States Marshal Kevin C. Harrison stated, "Apprehensions and prosecutions of people like CARLSON reassure the public of our commitment to insure their safety and more importantly, as in this case, the safety of their children. The Adam Walsh law was borne out of a notorious tragedy and with this conviction a signal goes out to people like CARLSON that we will find you, arrest you, convict you and send you to prison so that our community never experiences the depths of despair like that of the Walsh family."
This matter was investigated by the United States Marshals-led SOLAT, which includes Louisiana State Police, the Louisiana Office of Probation and Parole, the Ascension Parish Sheriff's Office, the East Baton Rouge Parish Sheriff's Office, the West Baton Rouge Parish Sheriff's Office, and the Baton Rouge Police Department. The SOLAT identifies and investigates unregistered sex offenders and conducts compliance checks on high level registered sex offenders. The matter was prosecuted by Assistant United States Attorney Susan C. Amundson.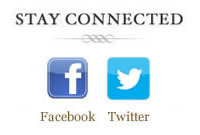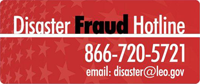 If you have knowledge of fraud, waste, abuse, or allegations of mismanagement involving disaster relief operations, contact the National Center for Disaster Fraud toll free at: (866) 720-5721 or e-mail at: disaster@leo.gov