Black History Program Notice
February 13, 2012
ANNUAL AFRICAN AMERICAN HERITAGE CELEBRATION
AT THE BATON ROUGE FEDERAL COURTHOUSE
BATON ROUGE, LA – Chief Judge Brian A. Jackson, Judge James J. Brady, and Judge Frank J. Polozola of the United States District Court for the Middle District of Louisiana and the agencies of the federal courthouse will host the Seventeenth Annual Federal Courthouse African American Heritage Celebration at 1:00 p.m. on Wednesday, February 15, 2012, in Courtroom 1, on the third floor of the Russell B. Long Federal Building and Courthouse.
The featured guest speaker will be Dr. Saundra McGuire, Professor of Chemistry and Assistant Vice Chancellor for Learning, Teaching, and Retention at Louisiana State University. The theme of this year's program will be "Continuing the Legacy of Education: From the Past to the Present into the Future." Musical entertainment will be provided by Leroy Pero and Don Gros.
Members of the public and the press are invited to attend. For further information, please contact Michael Jefferson, Assistant United States Attorney, at (225) 389-0443.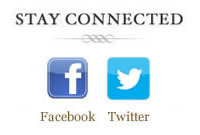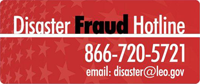 If you have knowledge of fraud, waste, abuse, or allegations of mismanagement involving disaster relief operations, contact the National Center for Disaster Fraud toll free at: (866) 720-5721 or e-mail at: disaster@leo.gov