AA Guilty Plea
February 29, 2012
THREE MORE CONVICTED OF HEALTH CARE FRAUD IN BATON ROUGE, LOUISIANA
BATON ROUGE, LA – United States Attorney Donald J. Cazayoux, Jr. announced that LINDA M. JACKSON, age 49, pled guilty yesterday before Chief U.S. District Court Judge Brian A. Jackson to conspiracy to commit health care fraud. The case arose from a multi-year health care fraud scheme involving a company known as A&A Durable Medical Supply, LLC ("A&A"), in Plaquemine, Louisiana, which JACKSON operated and managed. JACKSON's guilty plea follows those entered by former A&A employees EUNICE SPARROW, age 68, and UNIECESCO SMITH, age 29, both of whom pled guilty last week to multiple counts of health care fraud.
According to the factual basis entered in connection with her guilty plea, from April of 2007 through April of 2009, JACKSON worked with others to defraud the Medicare Program. JACKSON and others accomplished the scheme by knowingly submitting reimbursement claims to Medicare that falsely and fraudulently represented that: (1) certain equipment was medically necessary and had been ordered for the beneficiaries by their physicians; and (2) that the equipment reflected in the claims had in fact been provided to the beneficiaries. For example, JACKSON routinely submitted claims to Medicare seeking reimbursement for power wheelchairs, knowing that A&A had not provided power wheelchairs to the beneficiaries and knowing that the beneficiaries' physicians had not prescribed power wheelchairs for the beneficiaries. According to the stipulated factual basis, the intended loss from this one portion of JACKSON's scheme exceeded $1 million. JACKSON also submitted approximately 60 false claims totaling more than $170,000 for a device called a "cranial cervical orthosis," knowing that A&A had not provided any of the devices to Medicare beneficiaries and that none of the devices had been prescribed by the beneficiaries' physicians.
As a result of her guilty plea, JACKSON faces a maximum sentence of a term of imprisonment of ten years and a fine. In addition, JACKSON has agreed to forfeit all property derived from the proceeds of her crime and to make full restitution.
SPARROW and SMITH--JACKSON's mother and daughter, respectively--entered guilty pleas on February 22, 2012 to several counts of health care fraud. In their plea agreements, SPARROW and SMITH admitted that they knowingly aided and abetted the submission of JACKSON's fraudulent Medicare claims by completing and signing false delivery tickets and other fraudulent documents at JACKSON's direction. A&A kept the fraudulent documents in its patient files in an attempt to substantiate the claims it submitted to Medicare, and JACKSON later provided the false documents to an auditor who requested the patient files in the course of an investigation into A&A's claims.
United States Attorney Donald J. Cazayoux, Jr. remarked, "Perpetrators of health care fraud increase the costs of care for us all. The public deserves a health care system free of those who seek personal gain through crime. This successful prosecution demonstrates our firm commitment to the aggressive and effective prosecution of Medicare fraud."
Special Agent-in-Charge Mike Fields of the U.S. Department of Health and Human Services (HHS), Office of Inspector General, Office of Investigations, Dallas Regional Office, said, "The Office of the Inspector General is proud of the accomplishments gained so far by the joint effort of the Baton Rouge Medicare Fraud Strike Force. The three guilty pleas obtained here send a strong warning to anyone defrauding the Medicare program. We will continue to investigate and prosecute you."
Special Agent-in-Charge David Welker of the Federal Bureau of Investigation-New Orleans Field Division stated, "The results in this investigation demonstrate the continued aggressive posture of the FBI along with our law enforcement partners regarding combating health care fraud."
The investigation of this matter was conducted by the U.S. Department of Health and Human Services' Office of Inspector General, the Federal Bureau of Investigation, and the Louisiana Attorney General's Office. The case is being prosecuted by Assistant United States Attorneys Alan Stevens and Chris Dippel. The case was brought as part of the Medicare Fraud Strike Force, supervised by the U.S. Attorney's Office for the Middle District of Louisiana and the Criminal Division's Fraud Section.
Since their inception in March 2007, the Medicare Fraud Strike Force operations in nine locations have charged more than 1,190 defendants who collectively have falsely billed the Medicare program for more than $3.6 billion. In addition, HHS's Centers for Medicare and Medicaid Services, working in conjunction with the HHS-OIG, are taking steps to increase accountability and decrease the presence of fraudulent providers.
To learn more about the Health Care Fraud Prevention and Enforcement Action Team (HEAT), go to: www.stopmedicarefraud.gov.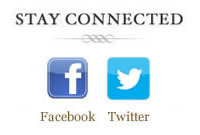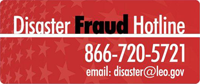 If you have knowledge of fraud, waste, abuse, or allegations of mismanagement involving disaster relief operations, contact the National Center for Disaster Fraud toll free at: (866) 720-5721 or e-mail at: disaster@leo.gov