Erwin Indictment
March 5, 2012
MISSISSIPPI MAN INDICTED FOR FAILURE
TO REGISTER AS A SEX OFFENDER
BATON ROUGE, LA – United States Attorney Donald J. Cazayoux, Jr. announced today that a Federal Grand Jury returned an indictment on Wednesday, February 29, 2011, charging JASON GABRIEL ERWIN of Summit, Mississippi, with failure to register as a sex offender in Livingston Parish. ERWIN was arrested Friday, March 2, 2012.
The Indictment alleges that from November 2010 through April 2011, JASON GABRIEL ERWIN, a convicted sex offender, traveled to Louisiana from Mississippi and worked in Livingston Parish, but failed to register as a sex offender with Livingston Parish and Louisiana authorities.
The Sex Offender Registration and Notification Act ("SORNA") was passed by Congress in 1996 as a part of the Adam Walsh Child Protection and Safety Act. The purpose of SORNA is to create a comprehensive national system for registering sex offenders and sharing data about such offenders among law enforcement agencies around the country and with the public. Under SORNA, every state is required to maintain a sex offender registry. A "sex offender" is defined as someone who has been convicted of a "sex offense," which is in turn defined as a criminal offense that has an element involving a sexual act or sexual contact with another, or certain offenses involving minor victims. Sex offenders are required to register in every jurisdiction where the offender resides, works, or is a student. The registration must be kept current for a period of time depending on the nature and severity of the underlying sex offense conviction. Sex offenders must update their registration whenever they change employment, residence, or enroll in school. The registration process requires sex offenders to provide information about their physical description, a recent photo, criminal history, address of their residence and employment, a DNA sample, driver's license, fingerprints and other information vital to tracking sex offenders.
If convicted, JASON GABRIEL ERWIN faces a maximum sentence of 10 years in prison and a fine of $250,000.
U.S. Attorney Donald J. Cazayoux, Jr., stated, "This indictment places sex offenders who fail to register on notice that we will find, investigate, and prosecute you."
U.S. Marshal Kevin Harrison stated, "The United States Marshal's Service will continue to aggressively investigate sex offender registration cases with our state and local partners to ensure that such offenders comply with the law. If sex offenders choose not to comply with the law's requirements, they will be prosecuted."
The Indictment is the result of a six-month investigation by the United States Marshal's Service with the assistance of the Livingston Parish Sheriff's Office. The case is being prosecuted by Assistant United States Attorney Rene Salomon.
NOTE: An indictment is a determination by a grand jury that probable cause exists to believe that offenses have been committed by a defendant. The defendant is presumed innocent until and unless proven guilty at trial.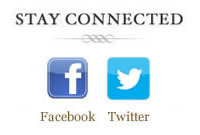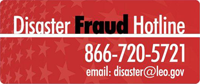 If you have knowledge of fraud, waste, abuse, or allegations of mismanagement involving disaster relief operations, contact the National Center for Disaster Fraud toll free at: (866) 720-5721 or e-mail at: disaster@leo.gov