Kinchen Joshua Sentencing
March 21, 2012
DRUG DEALER SENTENCED TO FIFTEEN YEARS
BATON ROUGE, LA – United States Attorney Donald J. Cazayoux, Jr. announced that yesterday, United States District Judge Frank J. Polozola sentenced Joshua Kinchen, age 25, a resident of Denham Springs, to a fifteen year term of imprisonment for distribution of crack cocaine. Judge Polozola observed that the defendant had been arrested for a number of crimes, many of which posed a risk of serious harm to others. The Court noted that the defendant's criminal history reflected a complete lack of respect for the law and required it to fashion a sentence which would deter him and others from violating the law, as well as protect the public from the defendant and others like him.
On September 21, 2011, a jury found the defendant guilty of distribution of crack cocaine. Evidence at trial showed that Kinchen sold approximately 55.2 grams of crack cocaine. During the trial, the defendant contended his brother, Nathaniel Kinchen, Jr., sold the crack. The defendant argued that he had been misidentified.
On January 18, 2012, Nathaniel Kinchen, Jr. pled guilty to aiding and abetting another to distribute crack cocaine. At his guilty plea, Nathaniel Kinchen, Jr. acknowledged that his brother and another individual participated in the distribution of the crack cocaine, and that on August 9, 2009 his brother, Joshua Kinchen, had actually delivered the crack.
On July 15, 2009, less than a month before the transaction for which the defendant was sentenced by Judge Polozola, Kinchen pled guilty to possession of cocaine in the 19th Judicial District Court, Baton Rouge, Louisiana, for conduct stemming from an arrest on October 24, 2008, when deputies found approximately twenty-one grams of crack cocaine, $3,522 cash, and a .40 caliber pistol in the defendant's possession.
The matter was investigated by Task Force Agent Patrick Knab of the Denham Springs City Police and Special Agent Brett Skiles of the Federal Bureau of Investigation. This matter was prosecuted by Assistant United States Attorneys Robert W. Piedrahita and J. Christopher Dippel, Jr.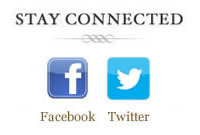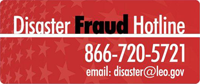 If you have knowledge of fraud, waste, abuse, or allegations of mismanagement involving disaster relief operations, contact the National Center for Disaster Fraud toll free at: (866) 720-5721 or e-mail at: disaster@leo.gov