Tango and Cash
June 4, 2012
BATON ROUGE CONVENIENCE STORE, QUALITY EXPRESS,
AND EMPLOYEES INDICTED FOR MONEY LAUDERING
BATON ROUGE, LA – United States Attorney Donald J. Cazayoux, Jr. announced that a Federal Grand Jury returned an indictment on May 17, 2012, charging THANG MINH TRAN, also known as Tommy, HENRY CHINH TRAN, TRANG DANG TRAN, also known as Sabrina, SON NGUYEN, also known as Tattoo, and KATELYN & CLAIRE, INC. and ALEX T., INC., both doing business as Quality Express, with conspiracy to commit money laundering, money laundering, and failure to file Currency Transaction Reports in order to evade reporting requirements. Quality Express is a convenience store that also provided financial services such as check cashing, currency exchanges, and money transfers.
The Indictment alleges that from March 2010 through April 2011, the defendants conspired to launder proceeds of narcotics trafficking and to avoid filing reports of their receipt of cash greater than $10,000. The various defendants are charged with conspiracy to launder monetary instruments, six counts of money laundering, and six counts of failure to file reports of their receipts of cash greater than $10,000. Thang "Tommy" Tran is facing a maximum of 100 years in prison and a $2,500,000 fine; Henry Chinh Tran is facing a maximum of 80 years in prison and a $2,000,000 fine; Trang "Sabrina" Tran is facing a maximum of 40 years in prison and a $1,000,000 fine; and Son "Tattoo" Nguyen is facing a maximum of 40 years in prison and a $1,000,000 fine.
Two Quality Express employees, Son "Tattoo" Nguyen, and Thanh "Money" Nguyen, are charged in a separate indictment with Conspiracy to Distribute and Distribution of MDMA in violation of Title 21, United States Code, Section 841(a)(1). If convicted on these drug counts, they face up to twenty years imprisonment and a $1,000,000 fine.
The Bank Secrecy Act ("BSA") requires that businesses providing financial services, which are vulnerable to money laundering, take a number of precautions against financial crime. The precautions include filing and reporting certain data about financial transactions indicative of money laundering, including cash transactions over $10,000. Over 15 million BSA reports are filed each year by more than 25,000 U.S. financial institutions and businesses. Such reports are vital weapons in law enforcement's effort to detect and prevent money laundering and financial crimes.
U.S. Attorney Donald J. Cazayoux, Jr., stated, "By prosecuting cases such as these, we effectively hinder drug dealers from enjoying their illegal profits. As a result, we will continue to attack the laundering of drug money by businesses with every tool available."
IRS Special Agent-in-Charge, James C. Lee stated, "IRS Criminal Investigation will continue to be aggressive in investigating money laundering activities in the community. Businesses that assist drug dealers in hiding their profits must be stopped."
The Indictment is the result of a lengthy OCDETF (Organized Crime and Drug Enforcement Task Force) investigation by agents of the Internal Revenue Service-Criminal Investigations and Drug Enforcement Administration. The case is being prosecuted by Assistant United States Attorneys Lane Ewing, Jay Thompson, and Jennifer Kleinpeter.
NOTE: An indictment is a determination by a grand jury that probable cause exists to believe that offenses have been committed by a defendant. The defendant is presumed innocent until and unless proven guilty at trial.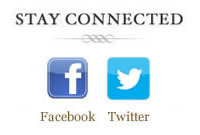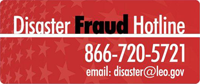 If you have knowledge of fraud, waste, abuse, or allegations of mismanagement involving disaster relief operations, contact the National Center for Disaster Fraud toll free at: (866) 720-5721 or e-mail at: disaster@leo.gov