Wilkerson Indictment
June 5, 2012
OWNER OF BATON ROUGE TAX PREPARATION SERVICE
CONVICTED AFTER TWO WEEK TRIAL
BATON ROUGE, LA – United States Attorney Donald J. Cazayoux, Jr. announced today that after a two-week trial, a Federal Jury on Tuesday, June 05, 2012, convicted RONALD WAYNE WILKERSON, 42, of Baton Rouge, Louisiana, of endeavoring to impede the Internal Revenue Service, assisting the preparation of false tax returns, bank fraud, engaging in monetary transactions with criminally-derived funds, and money laundering.
WILKERSON faces a maximum sentence of 232 years in prison, fines of $9,500,000, and forfeiture of all proceeds of the bank fraud and money laundering transactions.
The convictions are a result of WILKERSON causing the preparation of 635 false tax returns, claiming approximately $1,415,388 in false telephone excise tax refunds, to be submitted to the IRS. Based upon the false claims for telephone excise tax refunds, WILKERSON caused the IRS to issue refunds of $119,450. Upon identifying the fraud through proactive data analysis, the IRS refused to refund the remaining false claims of $1,295,938. As a result of the scheme, WILKERSON collected tax preparation fees of approximately $485,939, which funds he attempted to remove from a business bank account on the date that a search of the business premises was conducted for evidence of the scheme.
WILKERSON also submitted many of the 635 false tax returns to HSBC Bank for the purpose of obtaining refund anticipation loans for taxpayers. The bank approved approximately 250 loans and ultimately lost approximately $500,959 as a result of the false tax returns which were supposed to serve as collateral for the refund anticipation loans.
U.S. Attorney Donald J. Cazayoux, Jr., stated, "We believe justice has been served in this case. The prosecutors and agents presented a very compelling case to the jury over the last two weeks. The results of this trial should serve as a warning to others who prepare false returns that we will find you and hold you accountable."
IRS Special Agent-in-Charge James C. Lee stated, "IRS-Criminal Investigation is very pleased with the verdict reached in this case. We will continue to aggressively investigate those return preparers in our community who prey upon the low income wage earner and file false tax returns in their names."
The investigation of WILKERSON was conducted by the Internal Revenue Service Criminal Investigations. The case was prosecuted by Assistant United States Attorneys Rene Salomon and Leetra Harris.
Sentencing is set for September 13, 2012.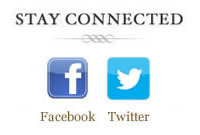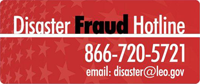 If you have knowledge of fraud, waste, abuse, or allegations of mismanagement involving disaster relief operations, contact the National Center for Disaster Fraud toll free at: (866) 720-5721 or e-mail at: disaster@leo.gov