USAO Criminal and Civil Debt Collection
October 18, 2012
UNITED STATES ATTORNEY'S OFFICE CRIMINAL AND CIVIL DEBT COLLECTION TOTALS NEARLY $2,400,000 FISCAL YEAR 2012
BATON ROUGE, LA – United States Attorney Donald J. Cazayoux, Jr. announced that the United States Attorney's Office for the Middle District of Louisiana collected nearly $2,400,000 in criminal and civil debts from October 1, 2011 to October 2, 2012.
The United States Attorney General is tasked by federal statutory law to enforce collection of criminal and civil debts imposed by the federal district courts nationwide. Criminal debts subject to enforcement are: restitution owed to crime victims (private, state and federal victims), fines, and special assessments. Civil debts consist of money judgments owed the United States arising out of civil litigation prosecuted by the USAO in federal district court. Money judgments cover losses to the United States and its agencies stemming from federal program fraud (e.g., false medicare and medicaid claims submitted by health care providers to the United States and paid by the United States Department of Health and Human Services), civil penalties owed the United States and its agencies for violations of various federal civil statutes (e.g., environmental laws), and contractual debts, such as loans and guaranties made by the United States Departments of Education, Agriculture, Health and Human Services, etc.
The United States Attorney General has delegated the criminal and civil collection task to the United States Attorney's Offices (USAOs). Collection activities within USAOs are overseen and carried out by Financial Litigation Units (FLUs), which are specialized debt collection departments. The FLU in the Middle District of Louisiana's USAO is comprised of three personnel: Assistant United States Attorney in charge of FLU, James L. Nelson, supervisory paralegal specialist, Nancy Bergeron, and paralegal specialist, Darlene Casebonne.
The collection of restitution owed by criminal defendants to crime victims is given the highest collection priority within the USAO FLU.
The FLU uses a variety of collection methods, including garnishment actions. Other collection methods include criminal lien enforcement against assets owned by criminal defendants (and/or their spouses) and the setting aside of fraudulent property transfers.
FY 2012 civil collections totaled $465,959.93. Civil debts fall into various categories, such as Health Care Fraud, FEMA fraud, Affirmative Civil Enforcement and Other Fraud, General Civil, Bankruptcy and Foreclosure.
Criminal collections for Fiscal Year 2012 totaled slightly over $1,900,000. Of this figure, private, non-federal victim, restitution accounted for $1,034,000 in recoveries, federal restitution approximately $350,000 and fines approximately $400,000.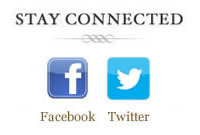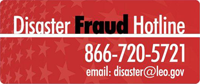 If you have knowledge of fraud, waste, abuse, or allegations of mismanagement involving disaster relief operations, contact the National Center for Disaster Fraud toll free at: (866) 720-5721 or e-mail at: disaster@leo.gov