News and Press Releases
Federal agents honored by U.S. Attorney for their efforts against bank fraud, identity theft

FOR IMMEDIATE RELEASE
December 12, 2013

MINNEAPOLIS—Identity theft is one of the fastest growing crimes in America, and in 2013, 32 members of a large, multi-state, identity theft ring were prosecuted and sentenced. Earlier today, the United States Attorney's Office for the District of Minnesota recognized the hard work and dedication of the federal investigators who headed the lengthy investigation and prosecution of these individuals.

Special Agent Kelly Petricka, of the Internal Revenue Service's Criminal Investigations ("IRS-CI") was presented with the 14th annual U.S. Attorney's Office Law Enforcement Recognition Award. Agent Petricka, as well as Inspector Barry Bouchie, of the U.S. Postal Inspection Service ("USPIS") and Russ Wicklund, Assistant Chief of the Baxter Police Department, also received the Office's Justice Award.

During the ceremony, Acting U.S. Attorney John R. Marti praised the award recipients, saying, "These agents do not seek out awards or medals, but perform their duties because they care deeply about public safety for their neighbors and communities. What they accomplished in this investigation matters and is remarkable."
Marti recognized Agent Petricka's outstanding career of contributions to public safety in the District of Minnesota, saying "Kelly Petricka is an exemplary public servant, and we should all be grateful for her service." Criminal Chief Nicole Engisch also praised Special Agent Petricka, saying "Kelly Petricka makes prosecutors and other agents better. She successfully handles the most difficult investigations in a manner that is amazing."

The U.S. Attorney's Office Law Enforcement Award is presented annually to a local, state, or federal law enforcement agent or officer who has performed outstanding work on significant federal cases over an extended period. In addition, the recipient of the award must exemplify the cooperative spirit Minnesotans have come to expect from local, state, and federal law enforcement.

The Justice Award recognizes outstanding achievement by investigative teams in individual civil and criminal cases. The investigative team must have performed above and beyond the normal high standards set for these cases and their efforts must be of a distinctive character.

The prosecution of the identity theft ring, dubbed Operation Masquerade, started in 2011 and involved more than 100 individuals participating in a conspiracy to defraud banks, bank customers and businesses during a five-year period. The co-conspirators used victim information to create counterfeit checks and false identification documents to conduct fraudulent transactions at retail establishments, where expensive merchandise was purchased and returned for cash. At banks, the conspirators posed as customers and withdrew money from victims' bank accounts. The members of the conspiracy conducted these fraudulent transactions in Minnesota and at least 13 other states. Victim information was obtained by members of the conspiracy through multiple sources, including from individuals who stole information from their places of employment, from people employed at area banks, from those who stole information from mail, during vehicle break-ins, and through business burglaries, among other sources. Operation Masquerade was prosecuted by Assistant U.S. Attorneys Karen Schommer and Michelle Jones.

Following today's ceremony, Kelly R. Jackson, Special Agent in Charge of the IRS-CI's St. Paul Field Office, said, "Special Agent Kelly Petricka embodies all that the public should expect in law enforcement officers and public servants. She is a shining example of what an IRS criminal investigator brings to the table on financial fraud investigations. Her dedication and keen investigative skills exemplify the best in federal law enforcement, and she is truly worthy of being the 2013 federal law enforcement officer of the year."

Petricka has been with IRS-CI for 18 years, and has worked complex tax fraud, money laundering and identity theft cases.

Following today's ceremony, Keith Hayden, Mail Fraud Team Leader for the USPIS's Minnesota office, said, "Inspector Bouchie works tirelessly to protect the U.S. Mail and its customers."
Bouchie has been with the USPIS for 18 years, and has investigated numerous cases involving mail fraud, mail theft, identity theft, revenue fraud and internal crimes.
The award ceremony, which took place at the U.S. Attorney's Office in Minneapolis, was attended by the award recipients, their families and friends, as well as many law enforcement colleagues.
Read about Tribal Justice

Our nationwide commitment to reducing gun crime in America.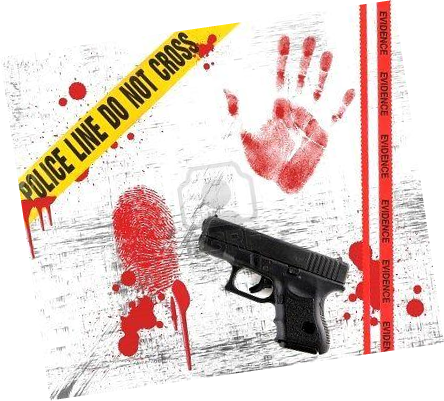 Project Exile: Joint effort to reduce gun violence in Minneapolis.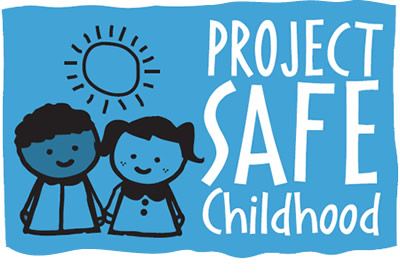 Help us combat the proliferation of sexual exploitation crimes against children.

Ways you can help children cope with the impact of exposure to violence.