Arab and Muslim Engagement

Countering Violent Extremism through Community-Based Approaches
by B. Todd Jones, U.S. Attorney for the District of Minnesota

On July 18, 2011, Omer Abdi Mohamed pleaded guilty to being a member of a conspiracy that recruited young men of Somali descent to travel to Somalia to fight against Ethiopian troops, who were assisting the internationally recognized Transitional Federal Government (TFG) of Somalia. Mohamed admitted assisting the men in planning their trips, knowing that once in Somalia, the men intended to murder, kidnap, or maim Ethiopian and Somali government troops.  The indictment of Mohamed arose out of the Operation Rhino investigation, which has focused on young ethnic Somali men from the Minneapolis area who were recruited to fight with al-Shabaab, a designated terrorist organization.
The effects of Omer Abdi Mohamed's actions and the Operation Rhino investigation have caused a ripple effect in the Somali-American diaspora and greater Minnesota community.  Parents worry about their children's Internet activity and their vulnerability to recruiters.  Innocent Somali students feel the racist backlash at school, as their peers taunt them and call them "terrorists" or other offensive names.  And some in the community grow wary of law enforcement, thinking that the FBI is "spying" on them in their mosques and homes.
Countering the negative stereotypes in the media and the narrative recruiters use to entice young people to violent action is a complex process about which many of us are still learning.  While there are some similarities between those susceptible to joining gangs and those recruited to fight for al-Shabaab, the expansion of internet communication and online social networks have increased recruiters' ability to broadcast their violent messages on a global scale.
Successfully prosecuting terrorism-related cases and countering the messages recruiters use requires cooperation and support from the Somali-American community.  This is difficult to garner when many community members do not understand the basics of our criminal justice system, distrust law enforcement because of corruption experienced in their homelands, and experience religious or racial discrimination on a daily basis.
In the District of Minnesota, we are working hard to build bridges of understanding between our diverse Muslim community and the law enforcement community.  After initially meeting with various members across the Somali-American community, our largest Muslim demographic, we decided to focus our outreach efforts on empowering young, emerging leaders in the community through the development of the Young Somali-American Advisory Council. 
This Council consists of about fifteen young people of different backgrounds, ranging in age from 18 to 30 years old.  Some of them are still in high school, many are in college, and a few are young professionals.  All of them have seen the negative effects recruiters have had in their communities and want to learn more about the Department of Justice's investigative processes, the legal system, and their civil rights, as well as ways they can help to strengthen their communities.  They are invested in this country—unlike many of their elders, who have their bags packed and are ready to go back to Somalia at a moment's notice—and they do not have the same fixation with clan divisions and the past that some of their parents carry.
Recently, we conducted a "Civics 101" training session for Council members, and we are currently completing a booklet for new Americans about their constitutional rights.  Our next big project in conjunction with the Council is to translate the information in the booklet and what was learned in the "Civics 101" training session into videos that can be shown on Somali television and through other media outlets.
Council members also plan to take the information they learned and conduct their own outreach in the community by partnering with other organizations, hosting tables at various neighborhood events, and coordinating their own educational sessions.  They hope to spread what they learned from us to their elders, their peers, and the children in their community.  In this respect, our "Civics 101" program also served to "train the trainers."
In addition, the Council helps to keep our office aware and informed about news in the community and how law enforcement in our district can be more culturally sensitive as they investigate and prosecute cases.  During U.S. Attorney General Eric Holder's visit to Minneapolis last May, Council members shared with him major concerns and questions in the Somali-American community, from profiling and harassment to hate crimes and Islamophobia.
Local law enforcement and numerous community organizations have asked us to share our "new American" booklet and videos with them once they are completed.  Moreover, Somali-American leaders have requested we host "Civics 101" training sessions in apartment buildings and at community meetings. This interest has led us to consider transforming such training into a U.S. Attorney's Office-Minnesota Citizens' Academy, loosely modeled after the FBI's Citizens' Academy.
The Minneapolis-St. Paul area is home to the largest Somali and East African population in the United States. Thus, we realize how important it is for us to engage that community proactively. Through outreach, we can learn from these new Americans, and they can learn from us. Through outreach, we can build bridges that will lead to safer neighborhoods.  And together, we can root out those who prey on our young people and negatively impact our community as a whole.
Read about Tribal Justice

Our nationwide commitment to reducing gun crime in America.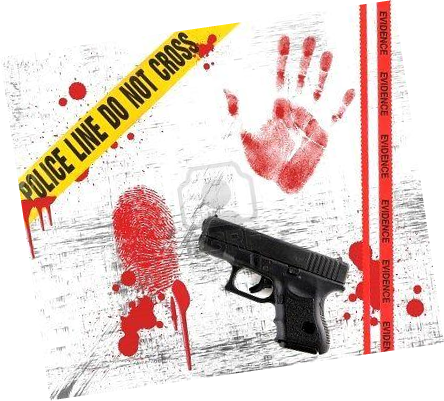 Project Exile: Joint effort to reduce gun violence in Minneapolis.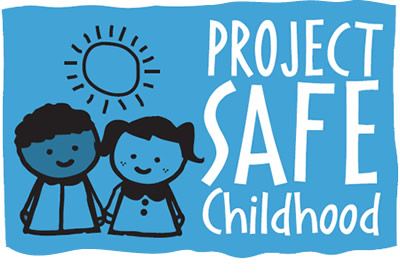 Help us combat the proliferation of sexual exploitation crimes against children.

Ways you can help children cope with the impact of exposure to violence.