Former Lee County Sheriff's Deputy Pleads Guilty to
Depriving citizens of their civil rights under color of law
April 15, 2010
OXFORD, Miss. – William C. Martin, Acting United States Attorney for the Northern District of Mississippi, Daniel McMullen, Special Agent in Charge, Federal Bureau of Investigation (FBI), and Sheriff Jim H. Johnson of the Lee County Sheriff's Office, announced that:
Michael Shane Minich, former Lee County Sheriff's Deputy, plead guilty today before United States District Judge Sharion Aycock, in Aberdeen, Mississippi, to a four-count Information, charging him with depriving citizens of their civil rights under color of law, in violation of 18 U.S.C. § 242.
"It is reprehensible when a law enforcement officer commits a crime against the people he has sworn to protect," stated Daniel McMullen, Special Agent in Charge of the FBI in Mississippi. "Citizens have the right to demand the highest level of competence and integrity from all law enforcement officers and anything less will not be tolerated. The investigation and prosecution of the small minority who abuse their positions continues to be a top priority for the FBI. I commend the investigators, the prosecutors and, especially Lee County Sheriff Jim Johnson, for their professional handling of this matter. Sheriff Johnson personally brought the actions of former deputy Minich to the attention of the FBI and worked hand in hand with our agents assigned to the Tupelo office during this investigation."
The Information alleges that Mr. Minich deprived four different individuals of their Constitutional right to be free of unreasonable search and seizure by secretly removing cash from the individuals' wallets during traffic stops. Each offense carries a maximum possible penalty of 1 year in prison, 1 year of supervised release and a $100,000 fine. As an additional condition of his plea, Mr. Minich agrees to make no attempt at any time to regain his Mississippi Law Enforcement Professional Certification.
Sheriff Johnson stated: "I want to thank the FBI and Special Agent in Charge Daniel McMullen, as well as the United States Attorney's Office for the Northern District of Mississippi, for their assistance in this matter. The working relationship that my office has with the FBI allowed us to work together to investigate and prosecute this crime. My office will not tolerate this type of behavior from anyone, especially from someone that has sworn to uphold the law. Our goal was not only to see that justice was done, but to ensure that Mr. Minich would no longer be in a position to do this again."
This case was investigated by the Lee County Sheriff's Office and the Federal Bureau of Investigation in the Tupelo, Mississippi, office and is being prosecuted by Assistant United States Attorney Robert W. Coleman, II.
***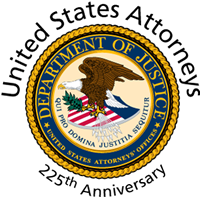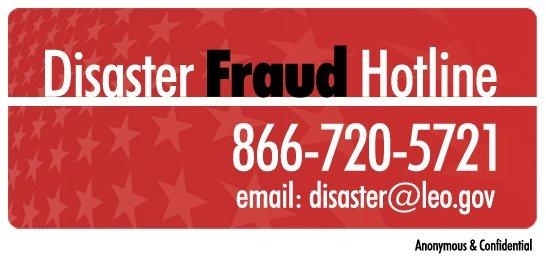 If you believe you have been a victim of fraud from a person or an organization soliciting relief funds on behalf of storm victims, contact the National Center for Disaster Fraud toll free at:
(866) 720-5721
You can also fax information to:
(225) 334-4707
or e-mail it to: