Interstate Firearms Trafficker Sentenced
Chicago Man Sentenced in Mississippi to 10 Years in Federal Prison
August 26, 2010
GREENVILLE, Miss. -- William C. Martin, Acting United States Attorney for the Northern District of Mississippi, announced that:
Quawi Gates, 27, formerly of 2115 West 71st Street, Chicago, IL, was sentenced yesterday in federal court in Greenville, Mississippi, to ten years in prison for his role in a firearms trafficking scheme which resulted in the illegal interstate trafficking of firearms from the state of Mississippi to Chicago, Illinois. Gates pled guilty in January 2010 to two counts of aiding and abetting another to cause a federal firearms dealer to keep false records in violation of Title 18, United States Code, Section 924 (a)(1)(A). On Wednesday, United States District Judge W. Allen Pepper, Jr., sentenced Gates to two consecutive five year sentences, which was the maximum possible sentence. Gates's incarceration will be followed by three years of supervised release. He was also ordered to pay a mandatory special assessment fee of $200.
Agents from Chicago and Oxford branches of the Bureau of Alcohol, Tobacco, Firearms& Explosives (ATF) began an investigation in 2008 into possible trafficking activities by Gates after a firearm purchased by a Mississippi woman was recovered in Chicago only 23 days after its purchase. The woman explained that she met Gates while they were students at Rust College in Holly Springs, MS, and ultimately agreed to purchase the guns for Gates. During the investigation, Agents learned that Gates had recruited other students at Rust College and individuals who lived near Holly Springs to purchase guns for him.

To date, five firearms purchased by Mississippi residents for Quawi Gates have been recovered in violent crimes in the Chicago area at the hands of Gangster Disciple street gang members. On May 19, 2010, off-duty Chicago Police Officer Thomas Wortham IV was gunned down outside his parents home in Chicago when four men accosted him and attempted to rob him of his motorcycle. Officer Wortham, age 30, who had just returned from a second tour of duty in Iraq with the Wisconsin National Guard, announced himself as a police officer and pulled his weapon in an effort to defend himself. The robbers shot Officer Wortham and fired shots at Wortham's father, a retired police officer, as he attempted to assist his son from the front porch of the residence. In an ensuing shootout, two of the robbers were shot at the scene, with one fatally wounded. The remaining two individuals fled in a car, running over Officer Wortham as they fled. The firearm which was used in the murder of Chicago Police Officer Thomas Wortham IV was one of the firearms purchased by a Mississippi resident at Gates's request and illegally trafficked by Gates.

At the sentencing hearing on Wednesday, the court heard testimony concerning firearms trafficking activities by Gates and the crimes in which those firearms had been used. Gates asked the court for leniency, denied membership in any gang, and told the judge that he is not a violent person. While requesting that the court impose the maximum possible sentence, Assistant United States Attorney Susan Bradley advised the court that Gates had enabled the violence by placing firearms in hands of gang members and other violent individuals.
Four Mississippi residents have been charged in the case for their role of purchasing guns for Gates. They include: Michael Elliott, 25 of Holly Springs, Mississippi, sentenced to six months in prison on May 13; Garrion Liggins, 24, of Leland, Mississippi, currently awaiting trial set for September 13; Jacquisha Sims, 23, of Cleveland, Mississippi, awaiting sentencing on a guilty plea; and Mekenzie Young, 23, formerly of Holly Springs, Mississippi, currently awaiting trial set for September 13.
Gates was investigated by special agents of the Bureau of Alcohol, Tobacco, Firearms and Explosives (ATF) in Oxford, Mississippi and Chicago, as well as police officers from the Chicago Police Department assigned to an ATF Firearms Trafficking Taskforce located in Chicago. The government was represented by Assistant United States Attorney Susan Bradley of the United States Attorney's Office for the Northern Judicial District of Mississippi in Oxford.
***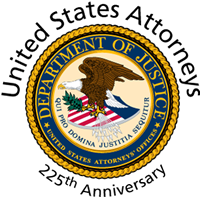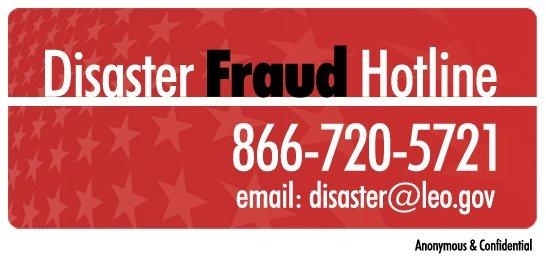 If you believe you have been a victim of fraud from a person or an organization soliciting relief funds on behalf of storm victims, contact the National Center for Disaster Fraud toll free at:
(866) 720-5721
You can also fax information to:
(225) 334-4707
or e-mail it to: