Man Sentenced to 34 month prison term for
Cigarette Scheme, Making False Monthly Tobacco
Reports and Money Laundering
December 23, 2010
OXFORD, Miss. – William C. Martin, United States Attorney for the Northern District of Mississippi, Daniel McMullen, Special Agent in Charge, Federal Bureau of Investigation (FBI), and Phillip Durham, Special Agent in Charge of the New Orleans Field Division, Bureau of Alcohol, Tobacco and Firearms (ATF), announce that:
Jerry Burke, 68, of Tupelo, was sentenced yesterday by United States District Judge W. Allen Pepper, in Greenville, Mississippi, following his plea in November 2009 to a three-count information charging him with executing a scheme to defraud the United States, the State of Mississippi, as well as other states, and the National Association of Attorneys General, of millions of dollars of taxes and fees due and owing from the unlawful distribution of cigarettes; making and causing to be made false monthly tobacco reports; and money laundering.
Judge Pepper ordered Burke to serve a term of 34 months in prison followed by three years supervised release. Burke was also ordered to pay $525,000 in restitution to the South Carolina Department of Revenue and the South Carolina Attorney General.
Phillip M. Durham, ATF Special Agent in Charge said, "ATF is committed to the enforcement of the Contraband Cigarette Trafficking Act which was enacted to support state and local law enforcement efforts to stop criminal groups that profit from the transportation of contraband tobacco products. The selling of untaxed cigarettes must be closely watched and dealt with as soon as possible. With federal, state and local entities all working together, we are accomplishing just what we set out to do."
In conjunction with his guilty plea last year, Burke agreed to forfeit to the United States over $1.6M in cash, a 1982 Beech C90 Turbo Prop Airplane, valued at over $700,000, a 2006 Chevrolet Suburban and a 2007 Chevrolet Suburban.
The investigation of this case is a joint effort by the FBI, ATF, Mississippi State Auditor's Office, the Mississippi State Tax Commission, the Marshall County Sheriff's Office and the Tupelo Police Department. The case is being prosecuted by Assistant United States Attorneys Chad Lamar and Clay Joyner. The forfeitures are being handled by Assistant United States Attorney Sam Wright.
***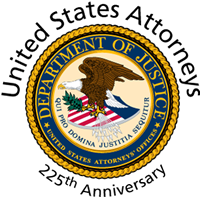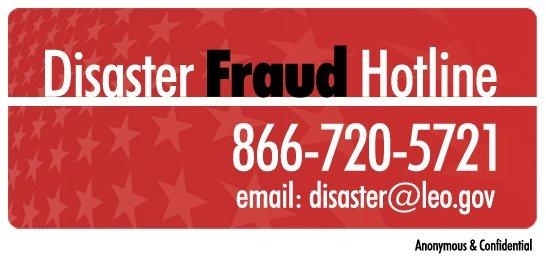 If you believe you have been a victim of fraud from a person or an organization soliciting relief funds on behalf of storm victims, contact the National Center for Disaster Fraud toll free at:
(866) 720-5721
You can also fax information to:
(225) 334-4707
or e-mail it to: