lamar, miss. woman sentenced for filing false claims
December 3, 2010
OXFORD, Miss. – William C. Martin, United States Attorney for the Northern District of Mississippi, and James C. Lee, Special Agent in Charge of the Internal Revenue Service, Criminal Investigation, announced today that:
Sheanika Faulkner, 31, of Lamar, Mississippi, was sentenced today by United States District Judge W. Allen Pepper in Greenville, Mississippi, for filing false claims with the federal government. Judge Pepper ordered Faulkner to serve one year and one day in prison, followed by a term of three years supervised release. In addition, Faulkner was ordered to pay $91,031.68 in restitution to the Court, to be paid to the IRS.
As an additional condition of her supervised release, Faulkner is prohibited from preparing any tax returns, or advising or assisting anyone else in any tax matters or tax return preparation. She was also ordered to receive drug testing and treatment due to numerous violations of the terms of her pre-sentence release.
James C. Lee, Special Agent in Charge, stated "IRS Criminal Investigation is determined to stop these false tax refund schemes. The sentencing today of Ms. Faulkner sends the message that participation in fraudulent refund schemes does not pay, and that those who do will be prosecuted. The object of these false refund schemes is to defraud the government and thereby the taxpaying public. False tax claims are theft from the government, and IRS Criminal Investigation will continue to aggressively pursue those who file false tax returns to claim refunds to which they are not entitled."
Faulkner plead guilty on May 18, 2010, to one count of an indictment charging her with preparing and transmitting fraudulent and material information to the IRS using a fraudulent Form W-2. Following her sentencing yesterday, she was remanded to the custody of the U.S. Marshal pending assignment to a facility by the Bureau of Prisons.
This matter was investigated by Special Agents of the Internal Revenue Service, Criminal Investigation and was prosecuted by Assistant United States Attorney Robert W. Coleman.
***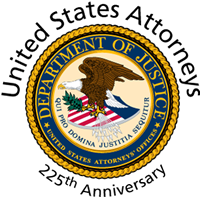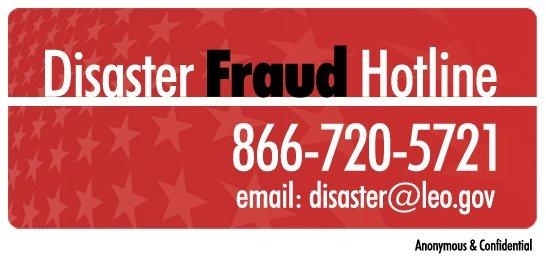 If you believe you have been a victim of fraud from a person or an organization soliciting relief funds on behalf of storm victims, contact the National Center for Disaster Fraud toll free at:
(866) 720-5721
You can also fax information to:
(225) 334-4707
or e-mail it to: