Eight Individuals Arrested and Charged with
Multiple Counts of Wire Fraud and Conspiracy
to Defraud the United States
June 17, 2010
OXFORD, Miss. – William C. Martin, Acting United States Attorney for the Northern District of Mississippi, Daniel McMullen, Special Agent in Charge, Federal Bureau of Investigation (FBI), and Inspector in Charge Martin Phanco, United States Postal Inspection Service, Atlanta Field Office, announced that eight individuals have been arrested on federal indictments charging them with multiple counts of wire fraud and conspiracy to defraud the United States.
The arrested individuals, who are each charged with participating in a telemarketing scheme to defraud senior citizens of thousands of dollars, include:
George Coe, Jr., 38, Atlanta, Georgia
Jarvis Jones, 26, Stone Mountain, Georgia
Timothy Allen, 37, Stone Mountain, Georgia
David Beasley, 39, Danville, Illinois
Kevin Coe, 41, Danville, Illinois
Patrick Beasley, 38, Danville, Illinois
Scott Anthony Thomas, 42, Danville, Illinois
Christina Richards, 37, Covington, Tennessee
Daniel McMullen, Special Agent in Charge of the FBI in Mississippi, stated, "These predators ruthlessly targeted vulnerable senior citizens. The perpetrators of this cruel scam took more than money from their victims. Also stolen were their trust, self-confidence and their hope for a financially secure future. This investigation, which has resulted in the identification and arrests of several individuals, reflects the dedication of the FBI and other members of the law enforcement community to protect trusting and vulnerable citizens. I would like to especially thank the members of the Postal Inspection Service who worked with us during the course of this investigation. Their expertise and assistance contributed greatly to its success. The FBI looks forward to continued cooperation among all agencies involved as this case progresses."
Martin Phanco, Inspector-in-Charge of the Atlanta Division of the U. S. Postal Inspection Service, stated, "The U.S. Postal Inspection Service takes great pride in protecting postal customers from criminal activity. Postal Inspectors will continue to vigorously investigate and seek criminal prosecutions of those who would prey on postal patrons, particularly elderly ones."
Richards and Thomas were brought back to Oxford for an initial appearance. The remaining suspects made initial appearances in the United States District Court for the district where each was apprehended.
If convicted of these charges, each defendant could possibly face up to 30 years in prison for each count of the Indictment.
The charges referenced herein are merely accusations; a defendant is presumed innocent until and unless proven guilty.
The investigation of these cases is a joint effort by the FBI and the United States Postal Inspection Service. The cases are being prosecuted by Assistant United States Attorneys Clay Joyner and Clyde McGee.
***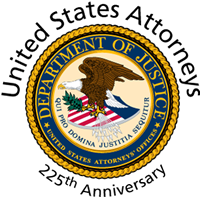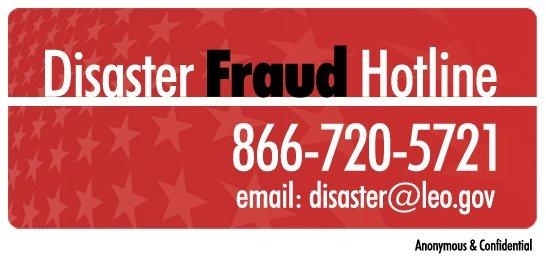 If you believe you have been a victim of fraud from a person or an organization soliciting relief funds on behalf of storm victims, contact the National Center for Disaster Fraud toll free at:
(866) 720-5721
You can also fax information to:
(225) 334-4707
or e-mail it to: