Former Postal Service
Contractor Sentenced
March 31, 2010
OXFORD, Miss. – William C. Martin, Acting United States Attorney for the Northern District of Mississippi, and Yeudele Allen, Area Special Agent in Charge, Southeast Area, Office of Inspector General, United States Postal Service, announced that:
Joseph M. Lacey of Southaven, a former vehicle wash contractor responsible for washing U.S. Postal Service owned vehicles in the state of Tennessee, was sentenced on March 25, 2010, by United States District Judge Sharion Aycock in Aberdeen, Mississippi. Judge Aycock ordered Lacey to serve six months on house detention with an electronic device and five years supervised release. Lacey was also ordered to pay restitution of $40,153.50 to the U.S. Postal Service, and a $100 special assessment.
Lacey plead guilty on August 27, 2009, to count two of the four-count Indictment, which charged violation of Title 18, Section 1341. According to the Indictment, Lacey knowingly submitted false documentation and certification to the Postal Service in connection with his contract.
This case was investigated by the United States Postal Service, Office of Inspector General, in the Memphis, Tennessee, office and was prosecuted by Assistant U.S. Attorney Robert Norman.
***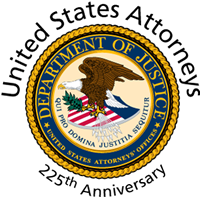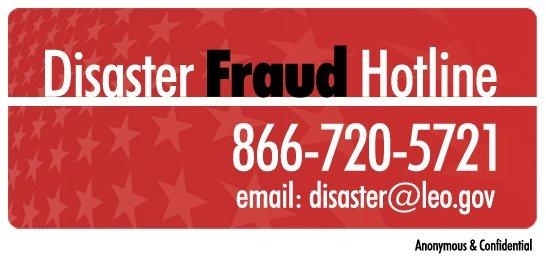 If you believe you have been a victim of fraud from a person or an organization soliciting relief funds on behalf of storm victims, contact the National Center for Disaster Fraud toll free at:
(866) 720-5721
You can also fax information to:
(225) 334-4707
or e-mail it to: