NOTICE OF GRANT MONEY
2012 PROJECT SAFE NEIGHBORHOODS
COMPETITIVE GRANT FUNDING

May 16, 2012
United States Attorney Felicia C. Adams announced today that the Northern District of Mississippi is seeking qualified applicants to apply for competitive grant funding that will be awarded by the Bureau of Justice Assistance as part of the Project Safe Neighborhoods Initiative.
The Northern District of Mississippi is eligible to compete for one award of up to $150,000 in 2012 to fund a worthwhile PSN program or initiative within the District which is designed to reduce gun and gang violence. Interested law enforcement agencies, state agencies, units of local government, educational entities, faith-based or community organizations, private non-profit organizations, or federally recognized Indian tribal governments are encouraged to apply for grant funding. The Project Safe Neighborhoods Grant Selection Committee for the Northern District of Mississippi will select one application from those submitted to compete nationally for a PSN grant award. The deadline for submission of grant applications to the United States Attorney's Office in Oxford is 5:00 p.m. on Friday, June 1, 2012.
The goal of the Project Safe Neighborhoods initiative is to bring together federal, state, and local agencies to focus community attention and energy on reducing gun and gang violence. The United States Attorney for each District is responsible for leading a PSN task force of federal, state, and local law enforcement along with other community members. Those task forces implement the five design features of PSN -- Partnerships, Strategic Planning and Research Integration, Training, Outreach, and Accountability -- to address specific gun and gang problems within each District.

All grant applicants seeking PSN funding in 2012 must enlist a local research partner from an accredited criminal justice/social science educational community to assist in problem identification, participate in strategy development, and assist in an ongoing assessment of the project. Grant applications must explain how the proposed program or initiative will impact violent gun crime and/or gang crime through enforcement, prevention, or intervention. Awards in 2012 will be based largely on need, the use of intelligence/data driven strategies, and demonstration of performance results.
All agencies or organizations wishing to apply for grant funding should submit an application containing the following:
1) A Program Abstract which does not exceed one page and clearly identifies the amount of funds requested, a time frame for use of the funding not to exceed two years, and a brief description of the project including its goals and objectives.
2) A Program Narrative which must not exceed twelve typed, double-spaced pages and includes the following:
a) Statement of the Problem to be Addressed - Describe the existing gun or gang problem, any data to support the statement of the problem, any existing needs or challenges, and efforts taken to date to address those challenges.
b) Project Design and Implementation - Using an innovative analytical approach, outline a design and implementation for overcoming the existing problem. Be sure to include information about how your district will use and integrate a research partner, how your jurisdiction plans to prosecute gun, gang, and violent crime cases and a comprehensive timeline, not to exceed two years, for implementing the project.
c) Capabilities and Competencies - Fully describe the applicant's capability to implement the project including its ability to collect data along with the competency of staff assigned to the project. Be sure to include information about the researcher's previous experience in working with police agencies and/or organizations and the researcher's experience in data collection.

d) Plan for Collecting Required Data for evaluation, including the number of gun-related homicides, aggravated assaults, and robberies, as well as the number of gang-related homicides, aggravated assaults, and robberies committed during the recording period and who will collect such data.
3) A Budget Detail Worksheet and a Budget Narrative.
The Budget Detail Worksheet must list by category all proposed expenses. Examples of budget detail worksheets can be found at Funding Forms.
The Budget Narrative should thoroughly and clearly describe every category of expense listed in the Budget Detail Worksheet. Proposed budgets must be complete, reasonable and allowable, and cost effective. The Narrative should explain how all costs were calculated and how they are relevant to the completion of the project.
4) Additional Attachments including:
a) Project Time and Task Plan which describes each project goal,
related objective, expected completion date, and responsible person or organization;
b) Job Descriptions that outline the roles and responsibilities of all
positions, including the research partner;
c) Resumes for staff who will be involved (if already identified); Any letters of support from key partners; and
d) A list of any pending federal applications requesting funding to support the same project.

A more in depth description of the required project narrative can be found at www.bja.gov/Funding/12PSNsol.pdf
Applications should be submitted in writing or via email to:
Project Safe Neighborhood Task Force for the Northern District of Mississippi
c/o Susan Bradley; PSN Coordinator
Ethridge Professional Building
900 Jefferson Avenue
Oxford, Mississippi 38655
For more details on the grant application or the grant process, please contact Susan Bradley or Randy Corban at (662) 234-3351.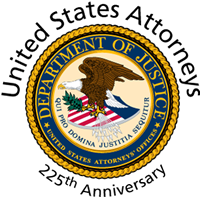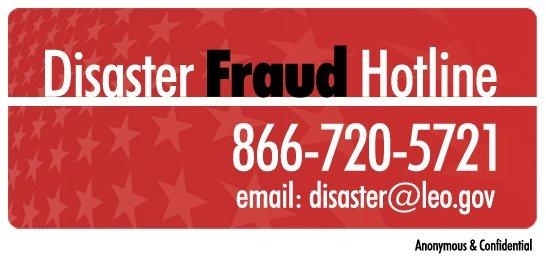 If you believe you have been a victim of fraud from a person or an organization soliciting relief funds on behalf of storm victims, contact the National Center for Disaster Fraud toll free at:
(866) 720-5721
You can also fax information to:
(225) 334-4707
or e-mail it to: