Belzoni man pleads guilty to
migratory bird violations
May 22, 2012
OXFORD, Miss. – Felicia C. Adams, United States Attorney for the Northern District of Mississippi, and Luis Santiago, Special Agent in Charge of the U.S. Fish and Wildlife Service, Office of Law Enforcement, Southeast Region, announced that:
Spencer H. Barrett, 43, of Belzoni, Mississippi, plead guilty this week before United States Magistrate Judge David A. Sanders in Aberdeen, Mississippi. Barrett plead guilty to placing or directing the placement of bait on or adjacent to an area for the purpose of causing, inducing, or allowing any person to take or attempt to take any migratory game bird by the aid of baiting on or over the baited area, in violation of 16 U.S.C. Section 704(b)(2).
Barrett was ordered to pay a fine in the amount of $6000.00, along with fees and costs in the amount of $50.00. In addition to the fine, the court ordered that Barrett be prohibited from hunting for a period of one (1) year beginning May 15, 2012.
"We take our mission working with the Mississippi Department of Wildlife, Fisheries, and Parks and the citizens of Mississippi in conserving, protecting, and enhancing fish, wildlife, plants and their habitats very seriously, investigating those who choose to violate state and federal laws," said Special Agent Santiago. "They undermine the proud tradition of fair chase for all hunters."
The Migratory Bird Treaty Act prohibits hunting migratory game birds on or over a baited area and the area remains off limits to hunting for 10 days after all salt, grain, or other feed has been completely removed. The criminal charge of placement of the bait can result in imprisonment of up to one year, and/or up to $100,000 in fines; the criminal charge of over-hunting can result in imprisonment up to six months and/or up to $15,000 dollars in fines.
This case was investigated by the U.S. Fish and Wildlife Service and the Mississippi Department of Wildlife, Fisheries and Parks and was prosecuted by Assistant United States Attorney Robert Mims.
***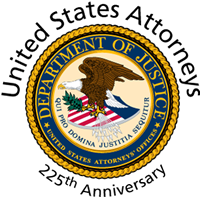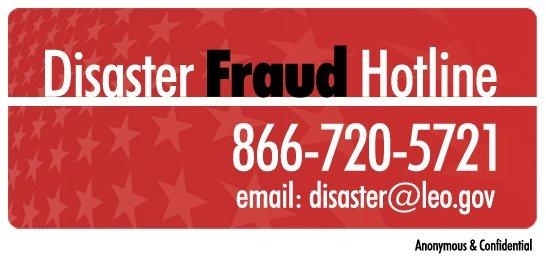 If you believe you have been a victim of fraud from a person or an organization soliciting relief funds on behalf of storm victims, contact the National Center for Disaster Fraud toll free at:
(866) 720-5721
You can also fax information to:
(225) 334-4707
or e-mail it to: