Derma Woman Sentenced on Clean Water Act Violation
August 2, 2012
OXFORD, Miss. – Felicia C. Adams, United States Attorney for the Northern District of Mississippi, together with Maureen O'Mara, Special Agent in Charge of the Environmental Protection Agency's criminal enforcement program in the Southeast, announces:
Mari Leigh Childs, 38, of Derma, former operator of several waste water and drinking water systems in North Mississippi, has been sentenced by Chief United States District Judge Michael P. Mills, in Oxford, Mississippi, following her previous guilty plea to one count of submitting false material statements in regard to Childs' operation of various publicly owned waste water treatment facilities and public drinking water systems and to one count of failing to establish and maintain records, make reports, and sample effluents as required by the Clean Water Act.
Felicia C. Adams, U.S. Attorney for the Northern District of Mississippi, said, "The prosecution of Ms. Childs demonstrates the commitment of the United States Attorney's Office to holding individuals accountable for this type of illegal conduct."
Judge Mills sentenced Childs to probation for a period of five (5) years, including six (6) months of home confinement with electronic monitoring. She was also ordered to pay restitution in the amount of $34,900.00.
"Childs chose to ignore laws that ensure water quality and protect the safety of the water we drink in Mississippi. When drinking water quality is compromised, human health is adversely impacted," said O'Mara. "The government relies on accurate analytical reports to demonstrate that water is safe to drink. Childs' actions threatened water quality and drinking water safety. Her prosecution and plea should send a clear message to anyone contemplating personal gain at public safety's expense: you will be prosecuted."
This case was investigated by the Environmental Protection Agency, Criminal Investigation Division, along with the Mississippi Department of Health and the Mississippi Department of Environmental Quality and was prosecuted by Assistant United States Attorney Robert J. Mims.
***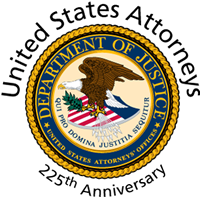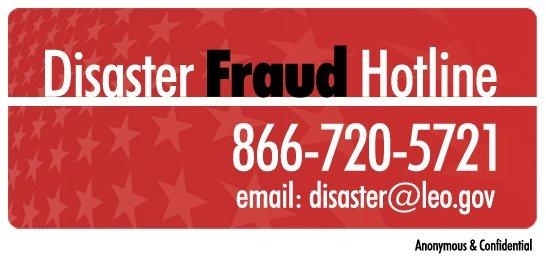 If you believe you have been a victim of fraud from a person or an organization soliciting relief funds on behalf of storm victims, contact the National Center for Disaster Fraud toll free at:
(866) 720-5721
You can also fax information to:
(225) 334-4707
or e-mail it to: