HOLMES COUNTY SUPERVISOR PLEADS GUILTY TO STEALING COUNTY FUNDS

August 7, 2012
Jackson, Miss - Norman Cobbins, 61, of Lexington, Mississippi, a Holmes County Supervisor, pled guilty in U.S. District Court today to theft concerning programs receiving federal funds, announced U.S. Attorney Gregory K. Davis, FBI Special Agent in Charge Daniel McMullen, and Mississippi State Auditor Stacey Pickering.

Cobbins admitted that from March 15, 2007 through December 31, 2007, he carried out a scheme to defraud Holmes County by submitting false invoices and requisitions to the County and converting the money to his own personal use.

"Mr. Cobbins admitted today that instead of lawfully carrying out his duty to serve with integrity, he chose to abuse the public trust," said United States Attorney Gregory K. Davis. "The department of Justice will continue to prosecute those officials who choose to act in their own interest rather than the public's interest."

"The taxpayers of Mississippi will not tolerate public officials betraying the public trust, and I am pleased that Norman Cobbins took responsibility for his actions today as he pled guilty in federal court," said State Auditor Stacey Pickering. "Our agents have worked diligently with the FBI and the Southern District United States Attorney's Office to bring this case to a conclusion, and I appreciate their effort to ensure justice is served."

Cobbins will be sentenced on October 26, 2012 at 9:00 a.m. and faces a maximum penalty of ten years in prison and a $250,000.00 fine.

This case was investigated by the Federal Bureau of Investigation and the Mississippi State Auditor's Office and prosecuted by Assistant U.S. Attorney Jerry Rushing.
###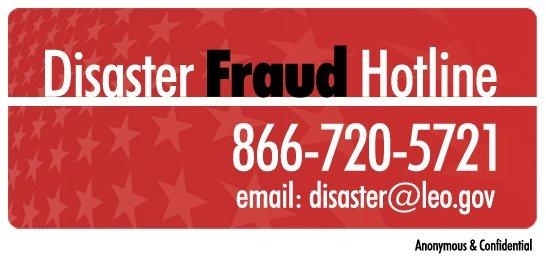 If you believe you have been a victim of fraud from a person or an organization soliciting relief funds on behalf of storm victims, contact the National Center for Disaster Fraud toll free at:
(866) 720-5721
You can also fax information to:
(225) 334-4707
or e-mail it to: