MERIDIAN WOMAN SENTENCED TO 41 MONTHS IN PRISON FOR IDENTITY THEFT FRAUD SCHEME

August 14, 2012
Jackson, Miss. – Peggy Thornton, 59, of Meridian, Mississippi, was sentenced by U.S. District Judge Daniel P. Jordan, III to serve 41 months in federal prison followed by three years of supervised release for operating an identity theft fraud scheme, U.S. Attorney Gregory K. Davis and James C. Lee, Special Agent in Charge-IRS Criminal Investigation announced. Thornton was also ordered to pay $107, 218.31 in restitution to her two elderly victims.

Thornton was convicted by a federal jury on five counts of wire fraud, one count of identity theft and one count of money laundering related to the identity theft fraud scheme she operated from her home. As part of her sentence, Thornton was ordered to forfeit her residence in Meridian, and she was ordered to pay a money judgment for $107, 218.31.

Peggy Thornton's elderly neighbor suffered from Alzheimer's disease. After Thornton moved her elderly neighbor into her home, she identified a joint Morgan Keegan investment account in the names of her elderly neighbor and the neighbor's sister-in-law. Thornton then posed as her elderly neighbor when she contacted Morgan Keegan without the permission of the elderly account holders. She then forged the signature of her neighbor's sister-in-law on documents that she sent to Morgan Keegan to transfer the balance of the elderly women's joint investment account, totaling approximately $107, 218.31, into a new account accessible to Thornton, which she quickly liquidated. Thornton spent the victims' money to pay off a swimming pool at her residence and on numerous personal purchases at department stores, jewelers, television shopping programs, and on remodeling her residence.

"People like Peggy Thornton who take advantage and victimize the elderly deserve to be punished to the full extent of the law," said James C. Lee, Special Agent in Charge-IRS Criminal Investigation. "This sentencing should serve as a strong warning to those considering similar conduct."
This case was prosecuted by Assistant U.S. Attorney Carla J. Clark and was investigated by the Internal Revenue Service-Criminal Investigations and the Mississippi Attorney General's Office Vulnerable Adult Unit.
###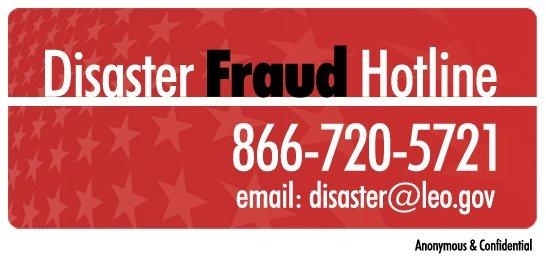 If you believe you have been a victim of fraud from a person or an organization soliciting relief funds on behalf of storm victims, contact the National Center for Disaster Fraud toll free at:
(866) 720-5721
You can also fax information to:
(225) 334-4707
or e-mail it to: