TEXAS WOMEN PLEAD GUILTY TO ARMED BANK ROBBERY
October 1, 2012
Gulfport, Miss. -- Evie Mearlene Herrin, 58, and Amelia Darci Crew, 30, of Cleveland, Texas, pled guilty in U.S. District Court today to armed bank robbery, announced U.S. Attorney Gregory K. Davis, FBI Special Agent in Charge Daniel McMullen, and Gulfport Police Chief Alan Weatherford.

Herrin is the mother of Crew. Herrin and Crew pled guilty to robbing the Regions Bank on Highway 49 in Gulfport, Mississippi by force, violence and intimidation, and putting in jeopardy the lives of the employees of the bank by the use of a dangerous weapon. The robbery occurred on March 26, 2012.
Herrin and Crew will be sentenced by Senior U.S. District Judge Walter J. Gex III on January 7, 2013. They each face a maximum sentence of 25 years in prison and a $250,000 fine.

"We are pleased with the efforts put forth in the joint investigation between the Gulfport Police Department and the Federal Bureau of Investigation. It is evident that this working relationship is a benefit to the Gulfport Community, as made evident by the successful prosecution by the United States Attorney's Office," said Gulfport Police Chief Weatherford.
This case was investigated by the Gulfport Police Department and the Federal
###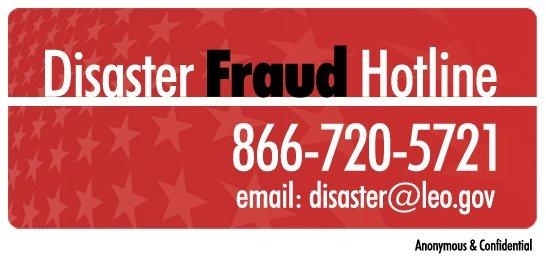 If you believe you have been a victim of fraud from a person or an organization soliciting relief funds on behalf of storm victims, contact the National Center for Disaster Fraud toll free at:
(866) 720-5721
You can also fax information to:
(225) 334-4707
or e-mail it to: