THIRTEEN CHARGED WITH CONSPIRACY TO DISTRIBUTE COCAINE
October 12, 2012
Jackson, Miss – Thirteen individuals have been indicted as the result of a two-year investigation targeting a major crack cocaine organization operating in Central Mississippi, announced U.S. Attorney Gregory K. Davis, DEA Special Agent in Charge Jimmy Fox, and Mississippi Bureau of Narcotics Director Marshall Fisher.

Teams of state, local, and federal law enforcement officers arrested ten defendants and executed one search warrant at a location in Jackson. The search resulted in the seizure of a stolen firearm and both crack and powder cocaine. Warrants remain outstanding on three of the thirteen defendants.

Appearing today before U.S. Magistrate Judge Keith Ball on charges of conspiracy to distribute cocaine were:
Don Dewayne Williams, 45, of Flowood;
Curtis Anthony Shell, 37, of Jackson;
George Guston, III, 37, of Clinton;
Leroy McDowell, 25, of Jackson;
Numaine Caston, 38, of Jackson;
Teddy Leroy Williams, 50, of Vicksburg;
Robert Lamont Moore, 32, of Goodman;
Richard Charles Wheat, 59, of Jackson;
James Jeremy Banks, 32, of Mendenhall; and
Jeffery Jerome Wesley, 28, of Jackson.

U.S. Attorney Davis pointed out that this investigation was partially funded by the Organized Crime Drug Enforcement Task Force (OCDETF) which was created in 1982 for the purpose of attacking, in a coordinated manner, drug-related organizations that engage in criminal activities, such as drug trafficking, money laundering, violence and corruption. The OCDETF program is separately funded by Congress and is structured to facilitate cooperation in each judicial district and beyond. In addition to federal law enforcement agencies, state and local agencies are essential participants in the investigative activities coordinated through OCDETF.

"This OCDETF investigation is a text book example of what federal, state and local law enforcement authorities can accomplish working together," said U.S. Attorney Davis.

As in any criminal case, a person is presumed innocent until and unless proven guilty. The charges filed merely contain allegations of criminal conduct.
###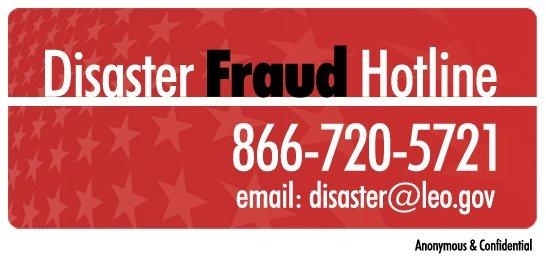 If you believe you have been a victim of fraud from a person or an organization soliciting relief funds on behalf of storm victims, contact the National Center for Disaster Fraud toll free at:
(866) 720-5721
You can also fax information to:
(225) 334-4707
or e-mail it to: