Anne M. Tompkins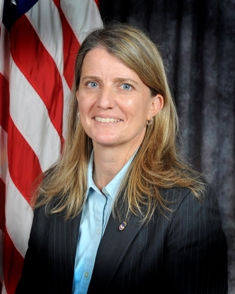 Anne M. Tompkins was appointed by President Barack Obama and on April 23, 2010 and took the oath of office as United States Attorney for the Western District of North Carolina from Chief United States District Judge Robert J. Conrad, Jr. In that capacity, she is responsible for overseeing all federal criminal and civil investigations and cases in the 32 westernmost counties of North Carolina, from the I-77 corridor to the Tennessee border. She supervises a staff of approximately 36 attorneys and 37 support personnel.
Ms. Tompkins began her legal career in the Mecklenburg County District Attorney's Office in 1992. Over an eight year career as a state prosecutor, Ms. Tompkins prosecuted a wide variety of cases: drugs, violent crimes and property crimes. In 2000, Ms. Tompkins became an Assistant United States Attorney in the Western District U.S. Attorney's Office. She prosecuted white collar crimes, as well as violent crimes and narcotics cases. Ms. Tompkins served as the Deputy Criminal Chief for Violent Crimes and Narcotics. In 2004, Ms. Tompkins was detailed by the U.S. Justice Department to the Regime Crimes Liaison Office in Baghdad, Iraq, where she spent eight months assisting the Iraqi Special Tribunal investigate international humanitarian crimes committed by members of the regime of Saddam Hussein.
Before returning to the office as United States Attorney in 2010, Ms. Tompkins was a partner in the Charlotte office of Alston & Bird, LLP and was a member of the firm's Litigation and Trial Practice Group. Her practice focused on white collar criminal defense and corporate compliance issues.
Ms. Tompkins has been an Adjunct Professor at the Charlotte School of Law, teaching Criminal Procedure and White Collar Crime.
Ms. Tompkins received her B.A. from the University of North Carolina at Charlotte in 1984. She received a Master of Public Administration from the University of North Carolina at Chapel Hill in 1988. Before attending law school, Ms. Tompkins was a Budget Analyst for the City of Charlotte. Ms. Tompkins received her J.D. from the University of North Carolina School of Law in 1992.