News and Press Releases
2015: Jan |
Archives: 2014 |2013 |2012 | 2011| 2010
January 2015
January 23, 2015
TWO MEN CHARGED WITH SEX TRAFFICKING
A federal grand jury has charged Anthony Lee Brown, 48, of Cincinnati, Ohio and Christopher Combs, 25, of Cincinnati, Ohio, with sex trafficking in an indictment returned in Cincinnati.
January 22, 2015
RETIRED AIR FORCE SERGEANT SENTENCED FOR CHILD EXPLOITATION
Ronald L. Bennett, 45, was sentenced in U.S. District Court to 70 months in prison for engaging in illicit sexual conduct in 2005 and 2006 with at least two boys while he was on active duty with the U.S. Air Force and stationed at Wright-Patterson Air Force Base.
January 15, 2015
FORMER DUBLIN RESIDENT SENTENCED FOR $10.1 MILLION REAL ESTATE SCAM, FALSELY OBTAINING $3.5 MILLION FROM VICTIMS ASSOCIATED WITH MIAMI HEAT
Haider Zafar, 36, formerly of Dublin, Ohio, was sentenced in U.S. District Court to 72 months in prison, three years of supervised released, and was ordered to pay $15,723,034 in restitution, of which $2,083,565 is payable to the Internal Revenue Service (IRS) upon his convictions for committing a $10.1 million fraud scheme involving false representations about investments in Pakistani real estate, and for fraudulently obtaining $3,524,469 from seven victims associated with the Miami Heat professional basketball franchise.
January 15, 2015
LAWRENCE COUNTY SHERIFF'S DEPUTIES CHARGED WITH USE OF UNREASONABLE FORCE
A federal grand jury in Cincinnati has charged Jeremy S. Hanshaw, 36, of Coal Grove, Ronald S. Hatfield, 25, of Waterloo, and Jason D. Mays, 22, of South Point, with conspiring to deprive, and depriving, an arrestee of civil rights while acting under the color of law as deputies of the Lawrence County Sheriff's Office.
January 12, 2015
HAMILTON MAN SENTENCED TO 195 MONTHS FOR BANK ROBBERY, OWNING CHILD PORNOGRAPHY
Shane E. Bowlin, 39, of Hamilton, Ohio, was sentenced in U.S. District Court today to 195 months in prison for bank robbery, attempted bank robbery and possession of child pornography.
January 8, 2015
FINANCIAL ADVISOR CHARGED WITH STRUCTURING FINANCIAL TRANSACTIONS, MAIL AND WIRE FRAUD
A federal grand jury has charged Jason W. Cox, 39, of Dublin, with structuring cash withdrawal transactions, and with mail and wire fraud in an indictment returned in Columbus.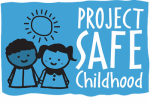 Help us combat the proliferation of sexual exploitation crimes against children.

Making sure that victims of federal crimes are treated with compassion, fairness and respect.