"SUBURBAN BANK ROBBER" SENTENCED TO 140 MONTHS IN PRISON FOR MULTIPLE ROBBERIES
CONTACT: Fred Alverson
Public Affairs Officer
(614) 469-5715
COLUMBUS – Joseph E. Adams, 40, of Columbus, was sentenced in United States District Court to 140 months imprisonment for robbing three suburban Columbus banks in less than a month early in 2010.
Carter M. Stewart, United States Attorney for the Southern District of Ohio, Keith L. Bennett, Special Agent in Charge, Federal Bureau of Investigation, Cincinnati (FBI), Columbus Police Chief Walter Distelzweig, Worthington Police Chief Michael Mauger, Reynoldsburg Police Chief David Suciu, and Upper Arlington Police Chief Brian Quinn announced the sentences handed down yesterday by U.S. District Judge Michael H. Watson. 

Adams pleaded guilty on May 7, 2010 to the January 29, 2010 robbery of the Key Bank, 6961 East Main Street, Reynoldsburg, Ohio, the February 8, 2010, robbery of the Farmers Citizens Bank, 5858 North High Street, Worthington, Ohio and the February 20, 2010 robbery of the Farmers Citizens Bank, 2821 Fishinger Road, Upper Arlington, Ohio.
In each robbery, Adams walked into the bank and demanded money from a teller. Surveillance photos circulated to news media after the robberies generated a call to the FBI from someone who identified Adams as the robber. Investigators arrested Adams on July 13, 2010. He has been in custody since his arrest. Adams was also sentenced to pay restitution to the banks.
Stewart commended the cooperative investigation by Columbus, Worthington, Reynoldsburg and Upper Arlington detectives and FBI agents, as well as Assistant U.S. Attorney Kevin W. Kelley, who prosecuted the case.
#   #   #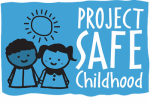 Help us combat the proliferation of sexual exploitation crimes against children.

Making sure that victims of federal crimes are treated with compassion, fairness and respect.