MAN RECEIVES 18-YEAR SENTENCE FOR CONSPIRING TO ROB DRUG DEALERS
CONTACT: Fred Alverson
Public Affairs Officer
(614) 469-5715
DAYTON – Elmo Bailey, 38, of Cincinnati was sentenced in United States District Court here to 18 years in prison for conspiring to rob a Warren County drug dealer in 2009. Bailey is the third and final defendant sentenced in connection with the planned robbery.
Carter M. Stewart, United States Attorney for the Southern District of Ohio, and Robert J. Browning, Special Agent in Charge, Bureau of Alcohol, Tobacco, Firearms, and Explosives (ATF) announced the sentence handed down today by U.S. District Judge Walter H. Rice.
Bailey pleaded guilty on May 13, 2010 to one count of conspiracy and one count of possession of a firearm in furtherance of a crime of violence. According to court records, Bailey conspired with John Wesley Lacue III, 25, and Kenneth Carter, 22, both also of Cincinnati, in December 2009 to participate in the robbery of kilogram quantities of cocaine from purported drug dealers operating in the Dayton and Cincinnati metropolitan areas. In particular, in early December 2009, Mr. Bailey, Carter, and Lacue met with a purported drug courier who asked their help in robbing a house allegedly containing bulk quantities of powder cocaine. The purported drug courier, in fact, was an undercover ATF agent.
During this meeting, Bailey and the others discussed details of the planned robbery, including, among other things, the need not only to restrain any individuals guarding the house but also to conceal their identities from their victims. Mr. Bailey and the others also discussed the manner in which they would divide any cash or narcotics recovered during the robbery. Consistent with these discussions, on December 15, 2009, Bailey, Carter, and Lacue met again - this time to complete the planned robbery of the purported drug dealers. Acting under Mr. Bailey's direction, the men collected masks to conceal their identity and obtained two firearms; the men intended to use these weapons during the robbery to maintain control over any individuals guarding the purported drug house. Having gathered these materials, Bailey, Carter, and Lacue drove from Cincinnati to Warren County, Ohio, where they intended to execute their planned robbery. The robbery did not occur as Bailey, LaCue and Carter were arrested by ATF agents in Warren County, Ohio
Lacue and Carter pleaded guilty to the same charges. Lacue was sentenced to 96 months in prison. Carter was sentenced to 78 months in prison.
Stewart commended the ATF agents who conducted the investigation and Assistant U.S. Attorney Brent Tabacchi, who prosecuted the cases.
#   #   #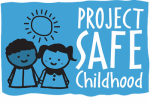 Help us combat the proliferation of sexual exploitation crimes against children.

Making sure that victims of federal crimes are treated with compassion, fairness and respect.