FORMER NCFE FUGITIVE'S HUSBAND ARRESTED, CHARGED WITH MAKING FALSE STATEMENTS TO INVESTIGATORS
CONTACT: Fred Alverson
Public Affairs Officer
(614) 469-5715
COLUMBUS – Gary Green, 50, the husband of convicted NCFE executive Rebecca Parrett who was a fugitive for more than two years, has been charged in a federal complaint with lying to investigators about contact he had with Parrett while she was at large, including two occasions in which he arranged cash drops of $10,000 to be delivered to her in Mexico.
Carter M. Stewart, United States Attorney for the Southern District of Ohio, and U.S. Marshal Cathy Jones of the Southern District of Ohio announced the charge following Green's arrest today in Los Angeles, California by Deputy U.S. Marshals. The arrest occurred without incident.

Green will have an initial appearance today in Los Angeles. A federal magistrate judge will determine whether he is held without bond, or ordered to return to Columbus for further proceedings here.
A jury convicted Parrett in March 2008 for her role in a more than $2 billion fraud while she was an executive of National Century Financial Enterprises. She fled following the verdict and federal law enforcement agencies began an investigation into her whereabouts. Deputy U.S. Marshals interviewed Green many times during the investigation. On several occasions, he allegedly denied knowing where Parrett was or having contact with her.
According to an affidavit filed with the complaint, Green, who lives in California, spoke with Parrett by telephone while she was a fugitive. In December 2008 Green allegedly arranged to send Parrett $10,000 in cash and personal items.
Parrett was apprehended by Mexican officials in October 2010 and remains in custody of the Marshals Service. She was sentenced in absentia in March 2009 to a term of 25 years imprisonment for the fraud and the bail jumping.
Making false statements is punishable by a maximum sentence of five years imprisonment.
"Helping someone evade justice is a crime we will prosecute," Stewart said. "I want to commend the Marshals Service for their tenacity and coordination in this investigation."
Marshal Jones cautioned against bail jumping. "Running from the criminal justice system is always the wrong decision. It's dangerous, and often results in more jail time. People who choose to help a fugitive on the run put themselves at risk for steep jail sentences as well."
Stewart also commended Assistant U.S. Attorney Doug Squires, who is prosecuting the case.
Allegations made in a criminal complaint are merely accusations. A defendant should be presumed innocent unless convicted in court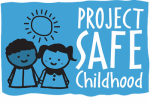 Help us combat the proliferation of sexual exploitation crimes against children.

Making sure that victims of federal crimes are treated with compassion, fairness and respect.