PHARMACIST SENTENCED TO TWO YEARS IN PRISON FOR ILLEGAL DISTRIBUTION OF OXYCODONE, STRUCTURING AND FILING FALSE INCOME TAX RETURN
CONTACT: Fred Alverson
Public Affairs Officer
(614) 469-5715
COLUMBUS – Harold Eugene Fletcher, 43, owner of the East Main Street Pharmacy in Columbus, was sentenced in U.S. District Court to 24 months in prison for illegally distributing the painkiller oxycodone, structuring financial transactions to avoid reporting requirements, and filing false income tax returns for five years.
Carter M. Stewart, United States Attorney for the Southern District of Ohio, Robert L. Corso, Special Agent in Charge, U.S. Drug Enforcement Administration (DEA), and Darryl Williams, Special Agent in Charge, Internal Revenue Service (IRS), announced the sentence handed down today by U.S. District Judge Algenon L. Marbley.
Fletcher was also sentenced to spend five years under court supervision after he completes his prison term. He will spend the first year of supervised release on home confinement and perform 208 hours of community service during the second year.
The sentence includes a $75,000 fine and restitution of $275,000 to the IRS. He is also required to cooperate with the IRS to file any corrected income tax returns for 2005 through 2009. His sentence includes a lifetime ban on practicing as a pharmacist or having any connection with a pharmacy or the distribution of drugs.
            Fletcher owned and operated the East Main Street Pharmacy at 1336 East Main Street in Columbus. He pleaded guilty on January 11, 2011.
            Fletcher is the first pharmacist convicted and sentenced to prison in the Southern District of Ohio for the illegal distribution of drugs.
According to a statement of facts read during the plea hearing, Fletcher distributed oxycodone outside the usual course of professional practice and without any legitimate medical purpose in February 2006. Fletcher also structured bank deposits of more than $100,000 by breaking the cash amounts into deposits of less than $10,000 each in an attempt to evade federal reporting requirements regarding cash deposits. Fletcher also admitted to filing false federal income tax returns for five years.
"We will continue to prosecute those involved in the illegal distribution of prescription drugs," Stewart said. "This should send a message of deterrence to any licensed medical professional or others involved in such actions."
            Stewart commended the cooperative investigation by IRS and DEA agents and diversion investigators, along with Assistant U.S. Attorneys Michael Marous and David J. Bosley, and Special Assistant U.S. Attorney Brad Tammaro with the Ohio Attorney General's Office and former Special Assistant U.S. Attorney Segev Phillips, who prosecuted the case.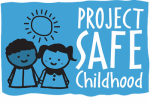 Help us combat the proliferation of sexual exploitation crimes against children.

Making sure that victims of federal crimes are treated with compassion, fairness and respect.