LOCAL GOLF COURSE DEVELOPER GETS 18-MONTH SENTENCE FOR BANKRUPTCY FRAUD, MONEY LAUNDERING
CONTACT: Fred Alverson
Public Affairs Officer
(614) 469-5715
CINCINNATI – Golf course and real estate developer Michael R. Macke, 61, of Cincinnati was ordered to pay $471,462.70 in restitution to the bankruptcy trustee for fraud contained in his $35 million bankruptcy filing in which he obtained a discharge of personal and business debts for which he was liable. Macke was also sentenced to sentenced to six months in prison followed by 12 months of home incarceration.
Carter M. Stewart, United States Attorney for the Southern District of Ohio, Darryl Williams, Special Agent in Charge, Internal Revenue Service Criminal Investigation (IRS), Edward J. Hanko, Special Agent in Charge, Federal Bureau of Investigation (FBI), Dugan Wong, Assistant Inspector in Charge, U.S. Postal Inspection Service, and Daniel M. McDermott, United States Trustee, Region 9, (Ohio/Michigan); announced the sentence imposed yesterday by U.S. District Judge Michael R. Barrett.  
Macke pleaded guilty in September 2011 to one count of bankruptcy fraud and one count of money laundering. 
According to court documents, Macke over the course of more than 20 years developed and managed golf courses and developed housing on golf courses. In court documents, Macke acknowledged that several months prior to filing bankruptcy, he transferred and concealed funds totaling $471,462.70 for the purchase of Elks Run Golf Course, with the intent to defraud his creditors. Macke further acknowledged that he engaged in money laundering by endorsing a $75,000 check representing proceeds from an insurance policy as part of the fraudulently-transferred funds.
"Macke did not disclose in his bankruptcy statement of financial affairs that he had made these transfers, which transfers essentially drained the remaining money out of his corporate and personal accounts," Senior Litigation Counsel Anne Porter and Special Assistant U.S. Attorney Dean Wyman wrote in a sentencing memorandum filed prior to the sentencing. "When he concealed these transfers in his bankruptcy filing several months later, Macke cheated his creditors and defrauded the bankruptcy trustee."
Stewart commended the cooperative investigation by FBI and IRS agents and Postal Inspectors, as well as Senior Litigation Counsel Porter and Special Assistant U.S. Attorney Wyman, who prosecuted the case.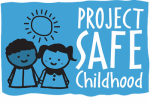 Help us combat the proliferation of sexual exploitation crimes against children.

Making sure that victims of federal crimes are treated with compassion, fairness and respect.